Rowlett police chase ends with teen suspect crashing, burning to death
ROWLETT, Texas - A 16-year-old girl died after being chased by Rowlett police officers into Rockwall early Friday morning.
The Rowlett Police Department said it happened around 1 a.m. after an officer spotted a white Ford F250 pickup on Highway 30 with no taillights and flashing high beams.
"Even though this chase only lasted 81 seconds, you can see how deadly the outcome was," said Rowlett PD Det. Cruz Hernandez.
The officer recognized the flashing high beams as a sign that the vehicle was likely stolen. Some Ford trucks have a theft alarm that functions that way, police said.
The officer tried to pull the vehicle over but the 16-year-old female driver would not stop. Instead, she took off heading into Rockwall.
The teenager lost control on Ridge Road and crashed into a home's fence/treeline before the truck burst into flames.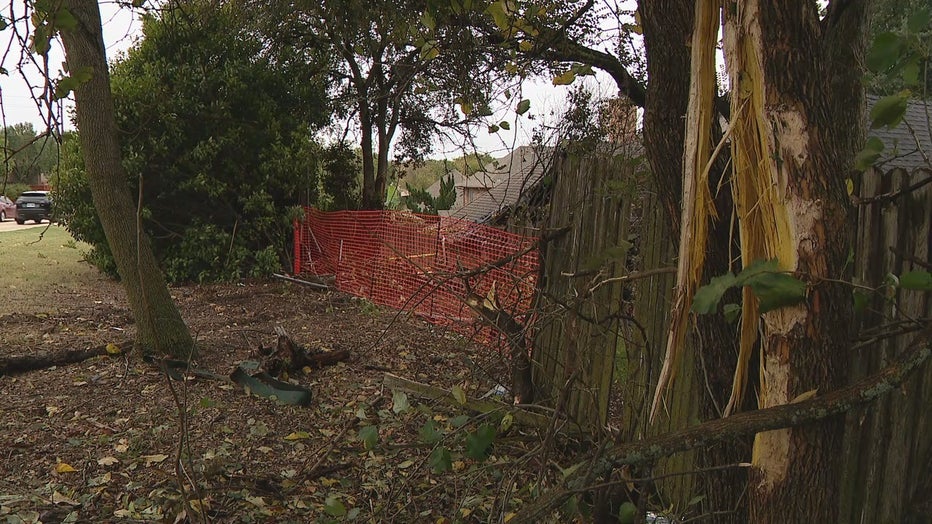 Police said another 16-year-old female passenger in the truck was able to escape the wreckage.
"She was very concerned for the safety of her friend, she asked several times, 'Is she ok,'" Hernandez said of the passenger.
Police say officers attempted to put out the fire with fire extinguishers from their squad cars until the fire department arrived to help.
"Once they put out the fire, they realized the driver was still inside the truck," Hernandez said.
Police later discovered the truck was stolen when they visited with the registered owner – who didn't even know the truck was gone.
"We're going to be looking at any type of [relationship], if they knew each other, were visitors, if the teenagers were visitors at the location, how they obtained the vehicle," Cruz said.
Police have not filed any charges in the case and say the surviving teen is cooperating with the investigation.
Police are not releasing the names of the two teens because they're minors. Garland ISD confirmed the teens went to Rowlett High School and counselors were available to students today.
It's still unclear why the driver fled or what caused her to crash – but police say speed could've been a factor.
"If she would've just stopped and surrendered, she might've been handled for taking the vehicle but she still has tomorrow," Hernandez said. "It's a split second choice you make."