Rollover crash on I-35 leaves 1 dead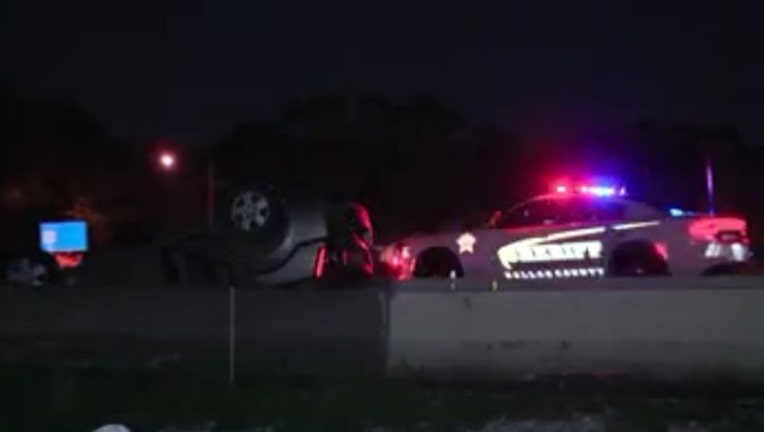 DALLAS - One person was pronounced dead following a rollover crash on I-35 in Dallas early Saturday morning.
The wreck happened at about 2 a.m., on the northbound side of the interstate, near the W. Saner Ave. exit ramp.
According to the Dallas County Sheriff's Office, the single-vehicle crash happened as the driver failed to navigate the exit.
The vehicle struck a concrete barrier, before flipping.
The driver was pronounced dead, and another person was taken to a local hospital in serious condition, but is expected to live.
Authorities are continuing to investigate the crash, but speed and alcohol appear to be factors.