Rockwall pediatrician's license suspended because of alleged erratic behavior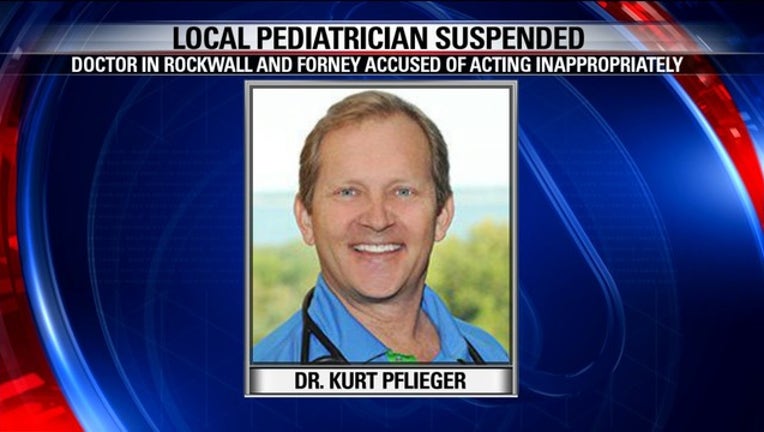 ROCKWALL, Texas - The Texas Medical Board suspended a Rockwall physician's license after staff members reported a pattern of erratic behavior.
Dr. Kurt Pflieger worked at Rockwall Pediatrics, as well as in a clinic in Forney.
According to the Dallas Morning News, his staff said he often behaved inappropriately with patients and colleagues.
They said he would mistakenly issue prescriptions, seem distracted and lose focus during appointments. In February, he allegedly tossed a young boy and the child ended up hitting his head, the newspaper reported.
The medical board found Dr. Pflieger suffers from an impairment that makes him unable to safely practice medicine.
His license was temporarily suspended because "his continuation in the practice of medicine poses a continuing threat to public welfare," the board said.
The suspension will remain in effect until a future hearing.