Richardson officer crawls into flipped car to comfort trapped driver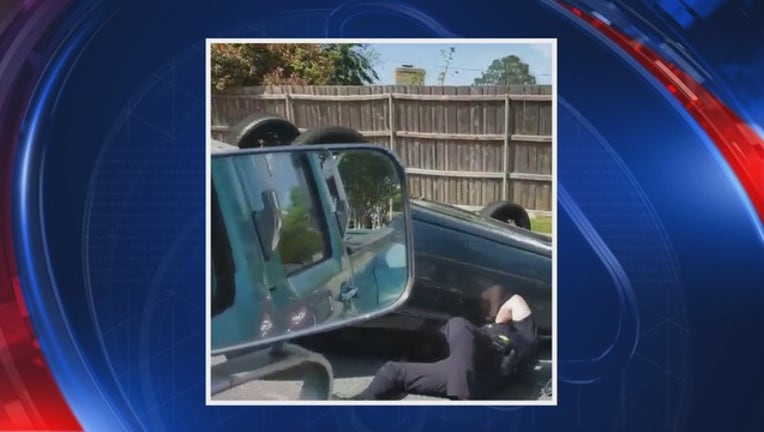 RICHARDSON, Texas - A Richardson police officer was recorded putting his life on the line in order to comfort someone trapped inside a wrecked car.
The cellphone video shows the aftermath of a four-car crash that happened Friday morning on N. Coit Rd.
Police say no one was seriously hurt, but one driver was flipped and stuck in her car.
Officer Charlie Shackleford went on the ground and crawled into the flipped car to help the driver until paramedics arrived.
"No one was there to reassure him. He was there to reassure her that just be calm, be brave, I'm here to get you. It's awesome, I know. It almost makes me want to cry, but it was sweet," said Amanda Eaton, who was the passerby who shot the video.
Eaton said she's thankful for officers like Shackleford.
The cause of the wreck is still under investigation.