Richardson crews battle fire at tech business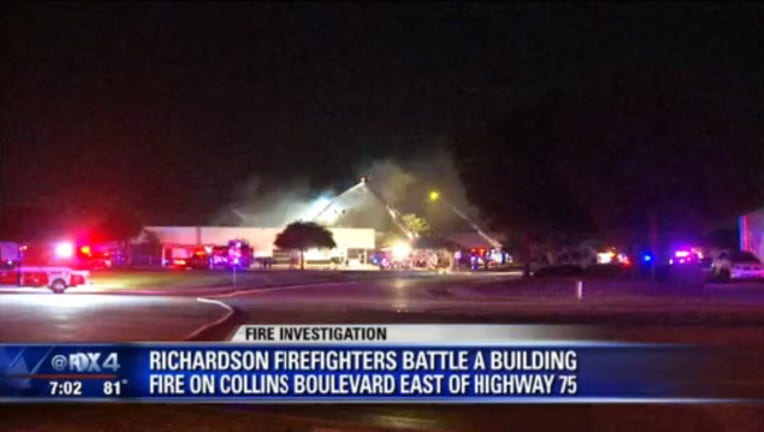 RICHARDSON - Richardson firefighters spent several hours battling a fire at a tech business early Saturday morning.
The fire started just before 2 a.m. at the intersection of Collins Boulevard and International Parkway.
One firefighter was transported to the hospital, but is expected to be OK.