Rescuers free man trapped under forklift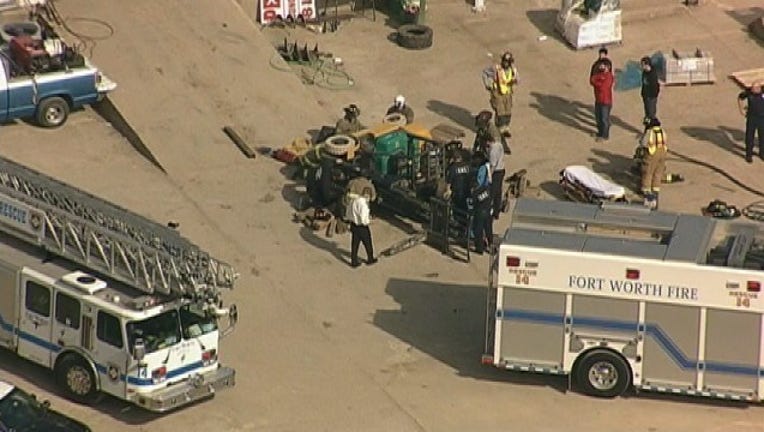 article
Fort Worth firefighters rescued a construction worker who was trapped after heavy equipment fell on him.
It happened just before noon in the 13000 block of Euless Street. Video from SKY 4 showed what appeared to be a forklift on its side near a ramp.
The man in his 50s was reportedly pinned by the legs, but was alert and talking to paramedics.
Once he was freed, he was rushed to the hospital by helicopter.