Report: Trump suggests positive relationship with NK leader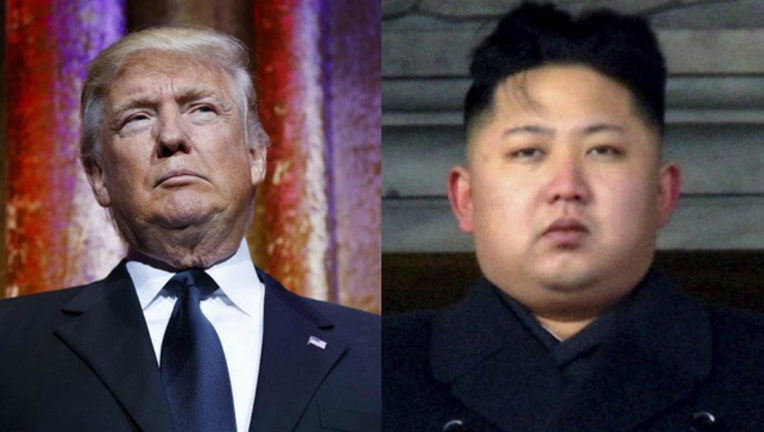 WASHINGTON (AP) - President Donald Trump suggested in an interview Thursday that he has developed a positive relationship with the North Korean leader, but declined to say whether they have spoken.
No sitting U.S. president is known to have spoken with a North Korean leader. The two nations have remained in a state of war and without diplomatic relations since the Korean War ended in 1953 without a peace treaty.
"I probably have a very good relationship with Kim Jong Un," Trump told The Wall Street Journal. "I have relationships with people. I think you people are surprised."
Asked if he had spoken with Kim, Trump was evasive: "I'm not saying I have or haven't. I just don't want to comment."
The president's remarks come after North and South Korea this week held their first talks in two years, and the North agreed to participate in the Winter Olympics in the South next month.
Trump claimed credit Wednesday for the inter-Korean dialogue, saying North Korea was feeling the pressure of a U.S.-led campaign of sanctions over its nuclear weapons and missile development. He said the U.S. was open to talks with North Korea under the right circumstances.
Trump and Kim have traded bellicose rhetoric and crude insults over the last year, as North Korea has accelerated weapons tests and appears on the cusp of having a nuclear-tipped missile that could strike the U.S. mainland.
Trump has called Kim "Rocket Man" on a "suicide mission." Kim called the 71-year-old American president "the mentally deranged U.S. dotard." In his New Year's address last week, Kim said he has a "nuclear button" that could fire weapons anywhere in the United States, and Trump responded that he has a much bigger and more powerful "nuclear button."
The U.S. has not had formal negotiations with North Korea on its nuclear program since 2012. It has, however, retained back-channel communications through the North's diplomatic mission at the United Nations in New York.
Trump discussed North Korea in a call Thursday with French President Emmanuel Macron of France.
A White House statement said the two leaders discussed Macron's recent visit to China and committed to continue to apply pressure on North Korea.