Report: Josh Hamilton relapse involved cocaine, alcohol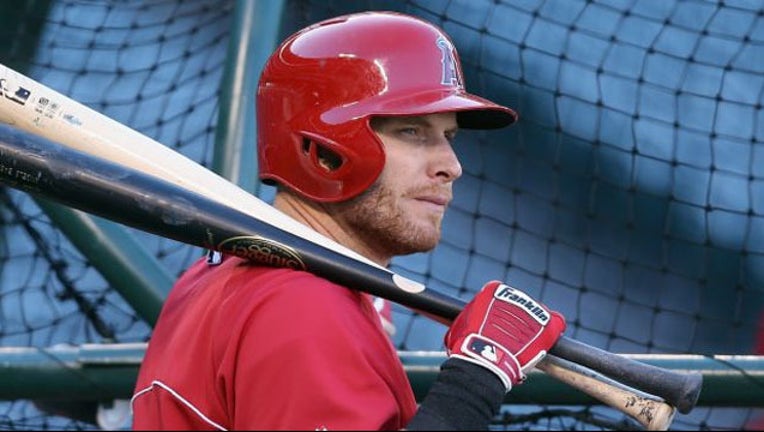 article
Ex-Texas Rangers outfielder Josh Hamilton has reportedly has been summoned to meet with Major League Baseball officials about a disciplinary issue, according to the Los Angeles Times.
Hamilton, who departed Texas after the 2012 season for the Los Angeles Angels, suffered a relapse involving cocaine and alcohol according to CBS Sports.
Angels officials confirmed Hamilton was in New York, but didn't say what triggered the meeting.
"I can say that Josh is going to meet with league officials in New York," Angels GM Jerry Dipoto told the paper. "At this point I have no other information to offer."
Hamilton could face penalties from MLB according to the Times' sources. CBS Sports said Hamilton turned himself in to MLB officials and told them about the alleged relapses.
FOX Sports' MLB writer/reporter Ken Rosenthal tweeted he asked a baseball executive if Hamilton's discipline was over PEDs. "His response: 'Worse,'" Rosenthal said, adding the exec declined to elaborate.
Hamilton's troubled past is no secret as he has battled addictions to cocaine and alcohol.
He was drafted in 1999 but failed his first drug test before the start of the 2003 season. He was eventually suspended by MLB and didn't return to the pro level until 2007 season.
Hamilton's 2006 reinstatement, which allowed him to play in the minors, included the condition of three weekly drug tests.
After a season with the Cincinnati Reds, Hamilton joined the Rangers and played in Texas from 2008-2012. Hamilton was involved in two off-the-field incidents in 2009 and 2012 involving alcohol at bars in Arizona and Dallas, respectively, but Hamilton was never sanctioned by MLB.
Hamilton battled injuries in the late part of the 2014 season and had surgery in the off-season on his shoulder.