Remains recovered at Hood County chemical plant that exploded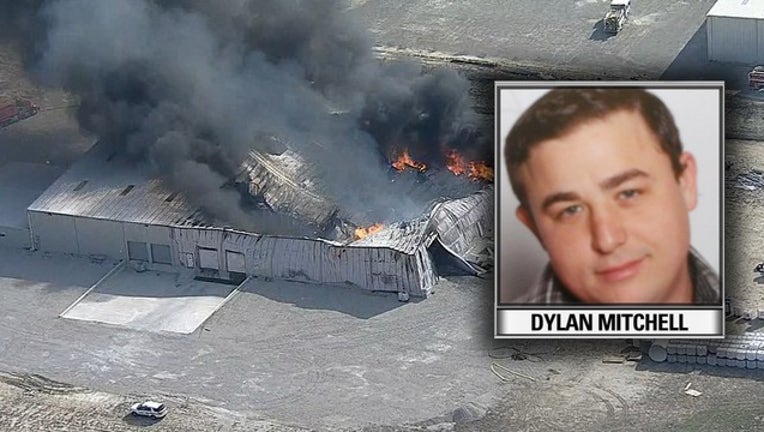 article
The remains of a worker killed in a chemical plant explosion last week were recovered on Wednesday.
Dylan Mitchell, 27, was killed in the explosion at the Tri-Chem Industries plant in Cresson last Thursday. But the subsequent fire from the explosion burned for days, preventing any recovery efforts by officials.
Investigators had to wait on the fire to burn itself out before they were able to search through the entire plant. Dangerous chemicals spilled and mixed during the explosion, leading to a slow cleanup.
One of the two other workers injured by the explosion remains hospitalized.
Dylan's family is angry, but not at fire officials or the owners of Tri-Chem Industries.
"We can't be mad at the Lord because the Lord doesn't hurt us," said father Vernon Mitchell. "It was an accident, as far as I know. And that's how I'm going to look at it until I'm told otherwise."