Rape survivor spreads message of strength, hope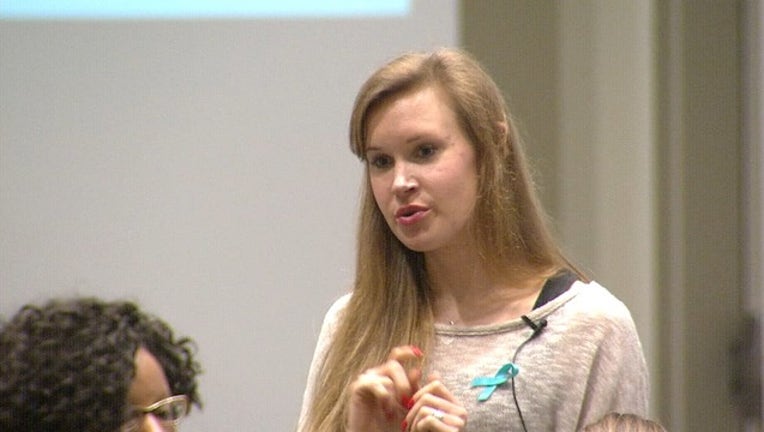 A young woman who survived a violent assault continues her mission to spread a message of hope.
Monika Korra, a former SMU student athlete, was leaving a party in 2009 when she was brutally raped by three men. All three of her attackers were captured and convicted.
Korra encourages other victims to find strength within and her journey to inspire stopped in Fort Worth on Friday. Korra was the keynote speaker for the annual conference of Tarrant County's Sexual Abuse Advisory Council.
"You don't have to remain a victim. It is possible to become a survivor. It's possible to overcome it, it's even possible to grow from it," Korra said.
Growth and courage -- Korra embodies both nearly a decade after the former SMU track athlete was kidnapped, robbed and raped as she left a party.  
"Suddenly I had a gun to my head and two men grabbing me from behind," Korra said. "They were all found three days later. Dallas PD did some amazing work on my case and they are all now in prison. Two of them lifetime and one for 25 years."
Korra is comfortable now telling her story and details the nightmarish ordeal and her rise to recovery in her book, Kill The Silence. The title reflects how she, at first, felt guilty and believed she was somehow to blame.
"I didn't want to talk about it, I was scared of how other people would look at me but then I realized, it's not my fault and it made me kind of angry. And that's why I wanted to speak up about it," Korra said.
Korra says the more questions she receives, the better. It's perhaps an indicator she's making progress.
"I hope it gives people hope. I really do. People need to know it's possible to heal and it is. I am doing great today."