Ranked-choice voting in Texas? One representative wants to make it a reality
AUSTIN, Texas - A state representative from Austin is looking to transform the way local elections are held, calling to shift to a growing process called ranked-choice voting.
In ranked-choice voting instead of voting for one person in a particular race, you rank the candidates according to your preference.
The system has been in place in cities like New York, Minneapolis, St. Paul, San Francisco and Oakland for a number of years to decide non-partisan local elections.
"The goal is to eliminate run-offs for non-partisan elections," said State Representative Vicki Goodwin, who proposed the legislation.
Texas: The Issue Is - Discussion about Gov. Greg Abbott's priorities going into his 3rd term
The Democrat from Austin filed the bill that would bring ranked-choice voting for local municipal elections.
"If no one gets the majority, then they look at who got the least number of votes. Then take those ballots and now they count the second place votes and add them to the prior votes, so in the second round someone may get a majority of votes. At that point in time, they win the election," said Goodwin. 
"Significant education is needed for ranked choice voting to even potentially work," said Seneca Scott.
Scott and Dr. Allie Whitehurst are part of the Oakland, California NAACP.
The pair is critical of ranked choice voting, which has been in place in Oakland since 2012.
They point to questions around Oakland's recent mayoral election.
"The leader who everyone thought might be the winner lead up until the eighth round, and so it's very confusing," said Dr. Whitehurst.
"People often go into the voting booth with very little information about candidates," said SMU's Cal Jillson.
He believes the lack of knowledge about candidates could make ranking candidates complex.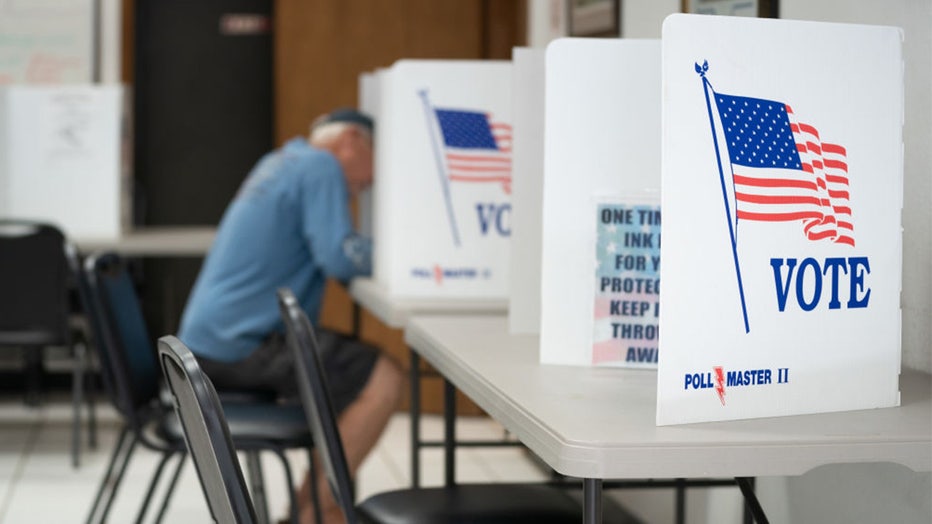 (Sean Rayford/Getty Images)
Jillson says the system also raises concerns about election integrity.
"In our current climate the question of whether it's dependable and safe and impossible or very difficult to corrupt is also key," he said.
State representative Carl Sherman implemented ranked-choice voting for the election of committee, board and commission members during his time as mayor of DeSoto.
"I think what Representative Goodwin filed is a thoughtful bill that gets us closer to a more perfect democracy," said Sherman.
The Issue Is: A conversation with State Comptroller Glenn Hegar about Texas' $33 billion surplus
Goodwin hopes her proposal gets to the floor for a vote.
"If we start with our municipal elections people may see how it works and realize it has a lot of benefits," she said.
Another state representative has filed a bill that would let active military members out on deployment to vote by ranked choice.
Military members often don't get a chance to cast a second ballot if and when there is a run-off.
The Texas legislature's regular session began Jan. 10 and continues through May 29.