Powerball jackpot at $415 million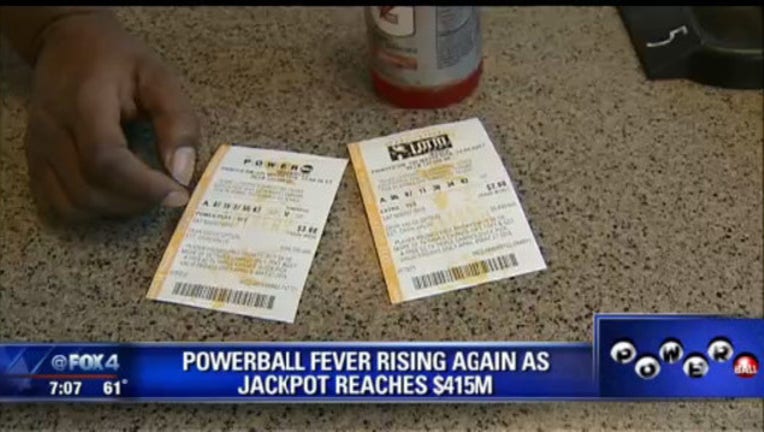 article
You can expect long lines at stores where lottery tickets are sold. The Powerball jackpot is now up to $415 million.
While this prize isn't near the $1.58 billion prize last year, lottery officials expect ticket sales to rise before Saturday night's drawing.
According to Powerball, the odds of winning the top prize Wednesday were one in more than 292 million.
No one has won the multi-state lottery's full jackpot since March 2.
To check your numbers, go to http://www.powerball.com/powerball/pb_numbers.asp