Positive Reflections Ministries helping feed North Texas families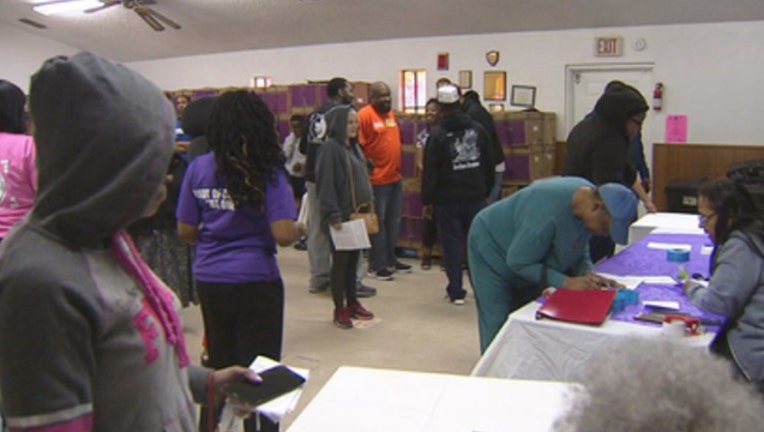 Positive Reflections Ministries helped feed families across North Texas on Saturday.
Former Dallas Cowboy Greg Ellis and others were at Pleasant Zion Missionary Baptist Church in Dallas.
Non-perishables, boxed goods, and meats were all free and available for pickup.
"We walk every box out to the car for them. Nobody comes in here and not get a smile," said . "They walk out through that door all the way to their car with a smile, and nobody's gonna carry a box out..I don't care if you can or you can't."
Positive Reflections Ministries holds this food giveaway on the last Saturday of every month.