Pope Francis creates Vatican panel to study female deacons issue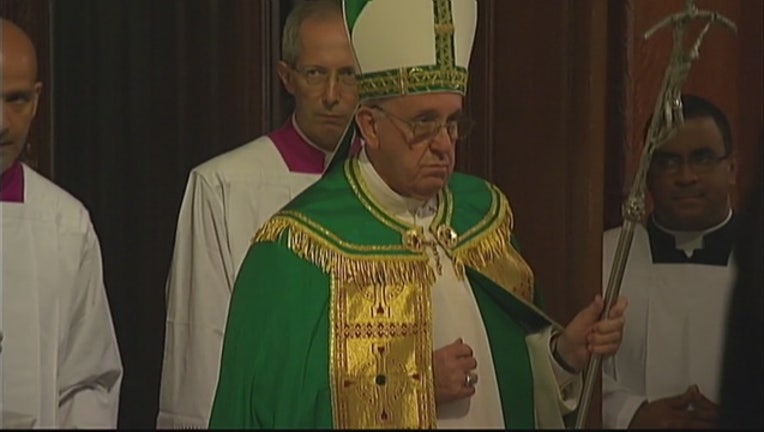 article
VATICAN CITY (AP) — Pope Francis has set up a panel to study whether women could serve as deacons, a role now reserved to men.
The Vatican said Tuesday Francis "after intense prayer and mature reflection" decided to set up the commission, with 12 members — six men and six women — including priests, nuns and laywomen.
It noted that he had told superiors of nuns' orders in May that he intended to "set up an official commission to study the question" of the diaconate for women "above all regarding the early times of the church." Some historians point out there were female deacons in the early church.
Married men who serve as deacons can preach and preside at weddings, baptisms and funerals. But only priests can celebrate Mass.
There has been absolutely no sign from the Vatican that any change on deacons would impact on its strict ban against women being ordained as priests.
Heading the commission is a top official, Archbishop Luis Francisco Ladaria Ferrer, a Jesuit who is the No. 2 official the Congregation of the Faith, the Vatican office entrusted with ensuring doctrinal orthodoxy. Putting the commission under his watch signals the Vatican is intent that whatever the panel concludes will be scrutinized for conformity to church doctrine.
In a possible insight to the pope's thinking, Francis has noted that the deaconesses of the early church weren't ordained as the male deacons of today are.
A U.S.-based organization dedicated to achieving the ordination of women as priests cautiously hailed Tuesday's development.
The Women's Ordination Conference "welcomes and is encouraged by Pope Francis' gender-balanced and lay-inclusive appointments to study women deacons in the early church," a statement said.
The group called the commission "an important step for the Vatican in recognizing its own history of honoring women's leadership." It also expressed hope its conclusions will lead to "a new reality for women in our Church: one that models equality and inclusion."
Among commission members are Marianne Schlosser, professor of spiritual theology at the University of Vienna, and Phyllis Zagano, a professor of religion at Hofstra University in New York and author of the book "Women Deacons: Past, Present, Future."
___
Frances D'Emilio is on twitter at www.twitter.com/fdemilio