Police: Woman used credit card stolen from car in funeral home parking lot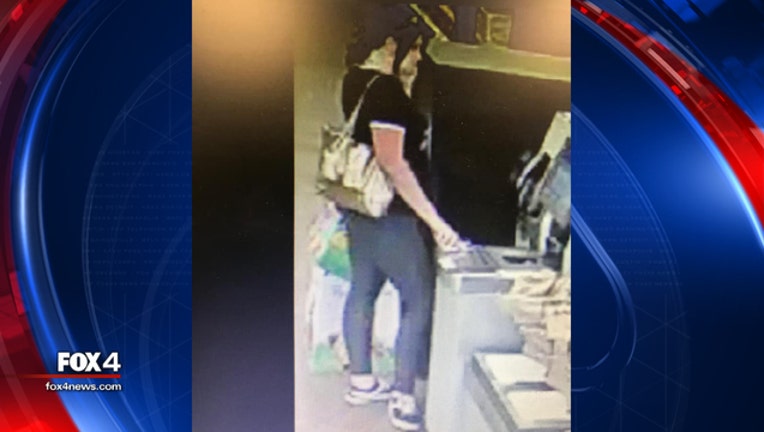 COLLEYVILLE, Texas - Police are asking for the public's help to identify a woman caught on surveillance video using a credit card that was stolen from a vehicle that was parked outside a funeral home.
The Colleyville Police Department reports the credit card was in a purse that was stolen from inside a vehicle in the parking lot of a funeral home.
A woman was then captured on video using a stolen credit card to by gift cards from a Southlake Kroger.
Anyone with information on this woman is asked to call 817-743-4522.