Police union billboards promote unity in Dallas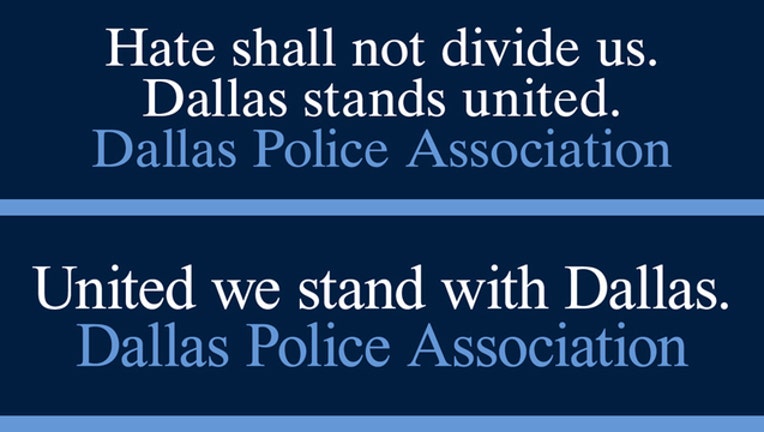 article
The union that represents most Dallas Police officers made billboards that promote unity in the wake of last week's sniper ambush.
The Dallas Police Association and Clear Channel Outdoor partnered to launch the ads on digital billboards throughout Dallas. One of the billboards reads, "United we stand with Dallas" and the other says, "Hate shall not divide us. Dallas stands united."
"The outpouring of support and appreciation we have received over the past few days has lifted the spirits of Dallas officers who are often frustrated by the negative portrayal of our profession," said DPA President Ron Pinkston. "We can't say thank you enough to Clear Channel Outdoor for their show of support that is so important to uniting our city after last week's tragedy."