Police: Target robbery suspect armed with stun gun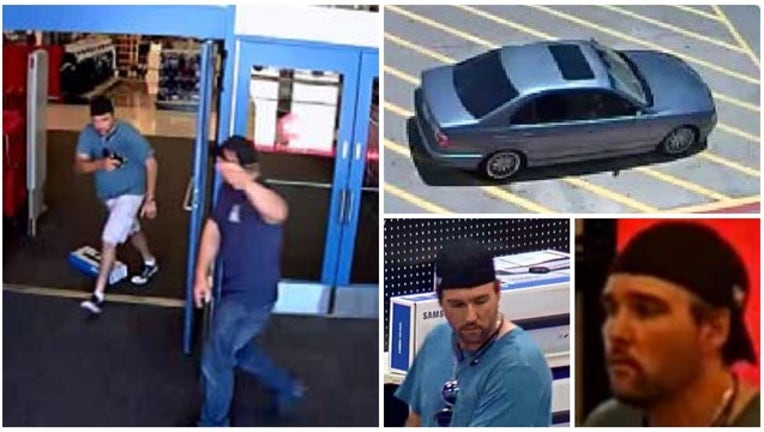 DALLAS - Dallas police are looking for a man who they said robbed a Target store with a stun gun.
It happened on the afternoon of July 4 at the store on Coit Road in far North Dallas.
Loss prevention officers were trying to stop the suspected shoplifter when police said he pulled out the stun gun, threatened the officers and left in an older model blue BMW.
He's described as being a white male who is 6 feet tall and 200 pounds. He had brown hair and a goatee and was wearing a blue t-shirt, khaki cargo shorts, black and white Converse sneakers and a black hat.
Anyone who recognizes the man should call Det. Woodburn at 214-671-3666. Anonymous tips are also welcome through Crime Stoppers at 214-373-TIPS.