Police release photos of man who robbed 2 Dallas banks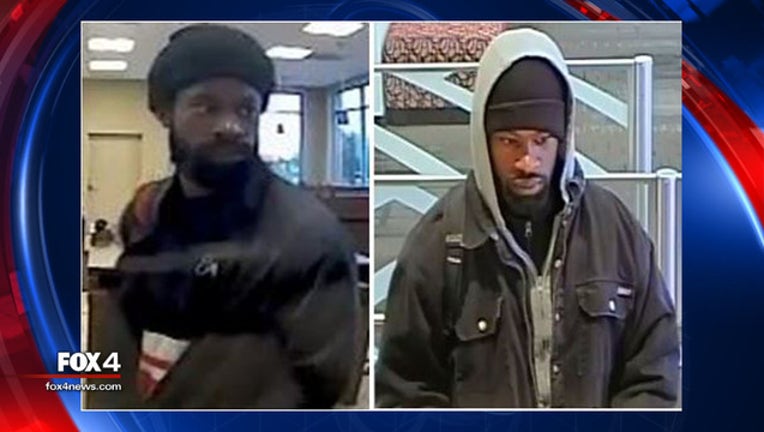 Police have released surveillance photos of a man accused of robbing two Dallas banks this month.
The first robbery happened on Jan. 16, just after 5 p.m., at the Chase Bank at 10321 Lake June Rd.
Almost two weeks later, on Jan. 28, police say the same suspect robbed the Bank of America at 1520 S. Buckner Blvd.
In both bank robberies, police say he handed the teller a note that demanded money and stated he had a gun.
After getting the money, the suspect fled on foot.
Anyone with information about these bank robberies is asked to call the Dallas Field Office of the FBI at (972) 559-5000 or, the Dallas Police Department Robbery Unit Detective Prince at (214) 671-3692. 
Those with information can also call Crime Stoppers at (214) 373-8477(TIPS).