Police: Missing Washington mom and boy found in Fort Worth shelter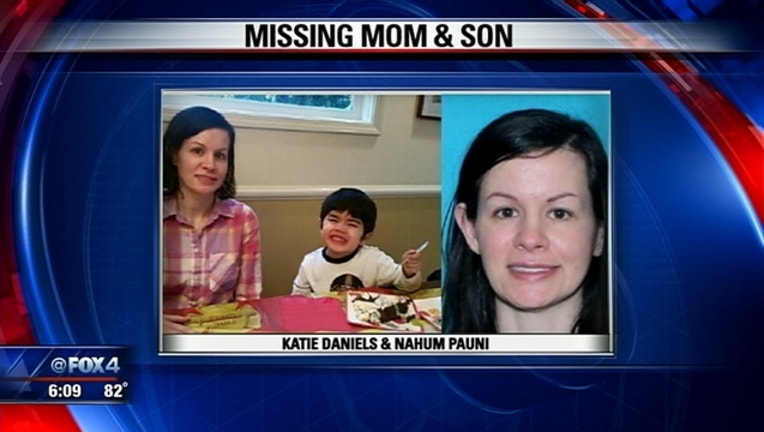 DALLAS - The search  for a missing woman and her son ended when they were found in a Fort Worth shelter.
Katie Daniels took her 3-year-old son, Nahum "Manny" Pauni, and left Seattle, Washington in violation of a court order, police said.
She has a medical condition that prevents her from properly caring for the boy, police said.
Before being found Saturday, the last time anyone in Seattle had spoken to the 32-year-old woman was on June 28. Bank records show she has been in Dallas since July 6.
The shelter owner saw news reports about the search for her and called police.
The boy is now in the care of Child Protective Services.