Police investigating first homicide of year in Lewisville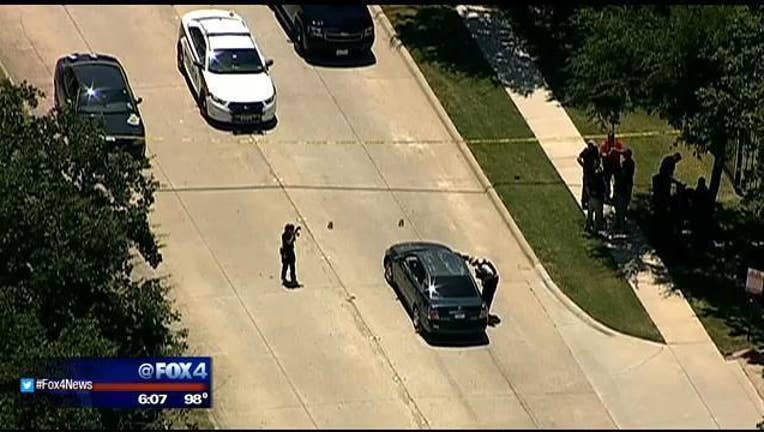 Lewisville police are investigating the city's first homicide of the year.
Police responded to a call about shots being fired just after noon on Thursday. The 911 caller says two people ran from the scene and to a wooded area. 
Police searched the wooded area around a car, where the victim was found shot to death.
Police say the victim is in his 20s. 
Police were unable to find the suspects, but they say they believe the victim knew the suspects.