Wylie officer assisting injured woman fatally shoots man outside CVS
WYLIE, Texas - The Texas Rangers are investigating a fatal officer-involved shooting in Wylie that happened early Wednesday morning.
Two people were killed in the parking lot of the CVS located on West Kirby Street, and one of them was shot by a police officer.
Police say a pickup truck crashed into the CVS just before 2:30 a.m. Two people who were inside the truck were involved in a domestic situation. At some point, police say the man inside the truck shot the woman inside.
Scott Mixxon was opening a nearby auto parts store just hours after the crime scene unfolded.
"I couldn't believe it was happening out in Wylie, and I worried about my team here," he said. "Just kind of a reality check really."
An officer who was working an unrelated traffic stop nearby rushed over. The officer saw a woman with severe injuries near the truck.
Police say the officer then noticed a man lying on the ground holding a rifle, impeding him from helping the woman who'd been shot but still appeared to be breathing.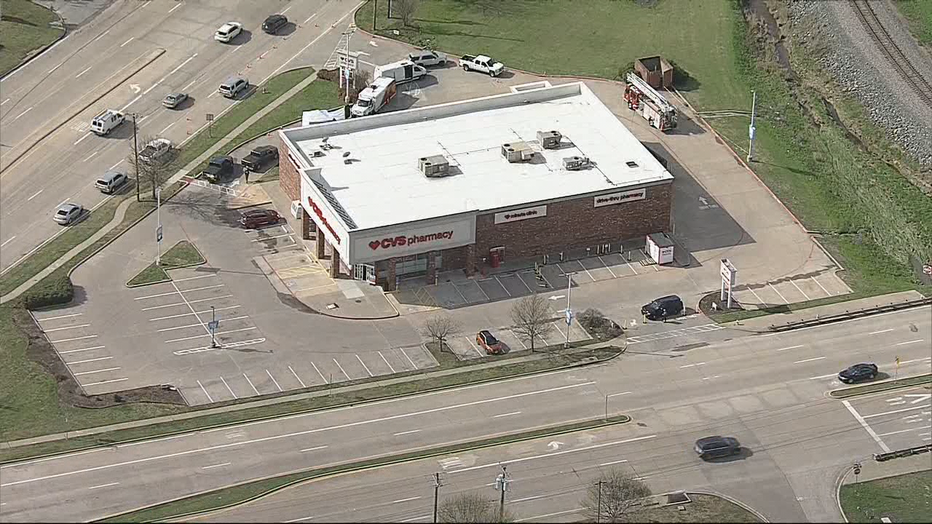 "The officer gave commands to the male suspect. The suspect did not heed to the commands, and the officer shot the suspect," explained Wylie Police Sgt. Donald English.
Police say it's unclear what led up to the truck crashing into the side of the building. The people inside the CVS locked themselves until police gave the all-clear.
 "A lot of people move away from other places to get away from that kind of stuff to better their lives, and unfortunately this individual decided his actions," Mixxon said. "I'm at a loss of words when it comes to that. I don't know how anyone can get to that point.
Both the man and woman later died. Police said they do not yet know the relationship between the two.
Police say no one inside the CVS was hurt.
The responding officer is a seven-year veteran. He is now on administrative leave pending the outcome of an investigation.