Police investigating after woman found dead in alley in The Colony
THE COLONY, Texas - Police hope home surveillance video can help explain how a woman's body ended up in an alley in The Colony Sunday morning.
A group of neighbors found the woman in the alley behind their homes on Strickland Avenue just before 8 a.m.
"I don't know what to do, I mean, what can we do?" said Edward Delahoussaye, who saw the body.
Police are calling the woman's death suspicious but have not yet released any additional details.
"There's a whole lot that we don't know at this time and this is still very fluid," said Sgt. Aaron Woodard, with The Colony Police Department.
Police haven't said how she died, what injuries she may have sustained or how the body got to the alley.
"It looked like somebody just dropped her off, you know, in the middle of the night," Delahoussaye said. "It looked horrible, you know, seeing a dead body here. Especially here."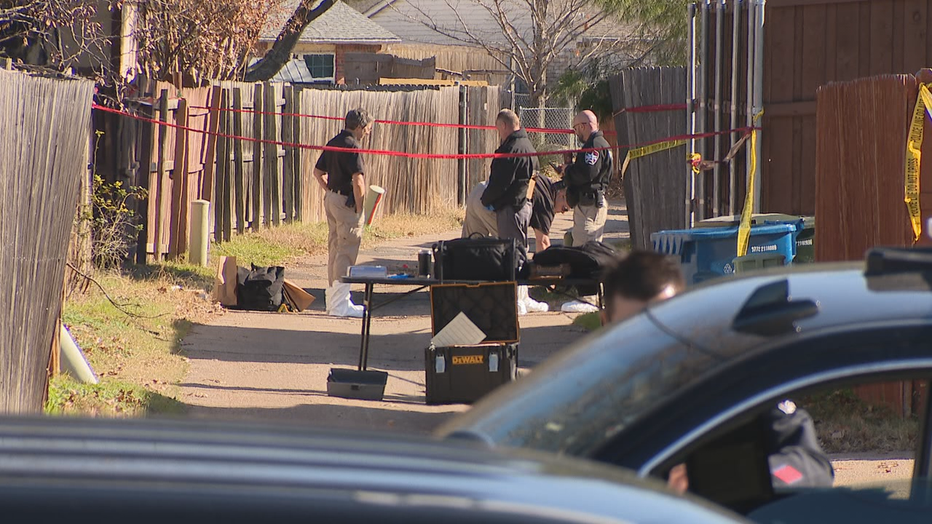 Charles Sherry said he doesn't remember anything like this ever happening in his neighborhood.
"This neighborhood is so quiet. I've been living here for 15 years and never heard anything about it. It was a surprise when they came and knocked on my door and told me, 'We've got a crime scene,'" added Rene Gonzalez, who lives nearby.
Investigators took home surveillance video from several homes in an effort to get leads.
Anyone with information about this case is asked to call Detective Chris Vaughn at 972-625-1887.
Sunday's discovery may end up being The Colony's first homicide for the year.
"It's awful any time of the year given the circumstances. But right here before a big holiday, it's heartbreaking for this individual and her family," Sgt. Woodard said.