Police ID students arrested for shooting that led to lockdown at Mesquite HS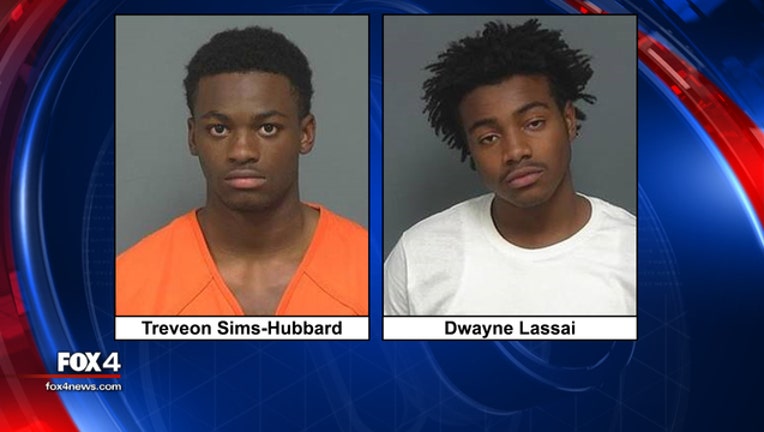 MESQUITE, Texas - Mesquite police have identified the two students who they say confessed to a shooting Thursday afternoon that led to a lockdown of Mesquite High School.
Treveon Sims-Hubbard and Dwayne Lassai, both 17, have been charged with deadly conduct for the shooting that injured one person.
Investigators say the shooting happened following a fight in a parking lot near the Wells Fargo by Mesquite High School. Police say the two suspects pulled out guns following the fight, and opened fire.
Responding officers later found one person who had been shot. Police have released few details about the victim, only saying that they were taken to a hospital.
Two people, Sims-Hubbard and Lassai, were spotted on surveillance video fleeing the scene and running into the high school, which was then placed on lockdown at about 2:55 p.m.
The police department sent officers to the campus, including a SWAT team, which happened to be training nearby. They answered the call for backup, along with officers on duty.
The school remained on lockdown while officers tracked down the students. Both were taken into custody for questioning and later arrested.
The school remained on lockdown for about an hour. School let out at the normal time, and students were dismissed as normal.
Investigators found no weapons at the school or near the bank's parking lot.
Police are continuing to investigate the circumstances surrounding the shooting.