Dallas man, 1-year-old baby safe after kidnapping, carjacking
DALLAS - A Dallas man and a young child were the victims of a carjacking and kidnapping Wednesday morning.
Dallas police say a man and his 1-year-old niece were approached by two armed men as he pulled into his driveway on Hedgerow Drive, which is near Love Field.
The suspects reportedly forced the man and the 1-year-old baby back into the car and started driving.
The kidnappers called the man's wife to demand money, but police said the wife was able to track the phone and give police its location.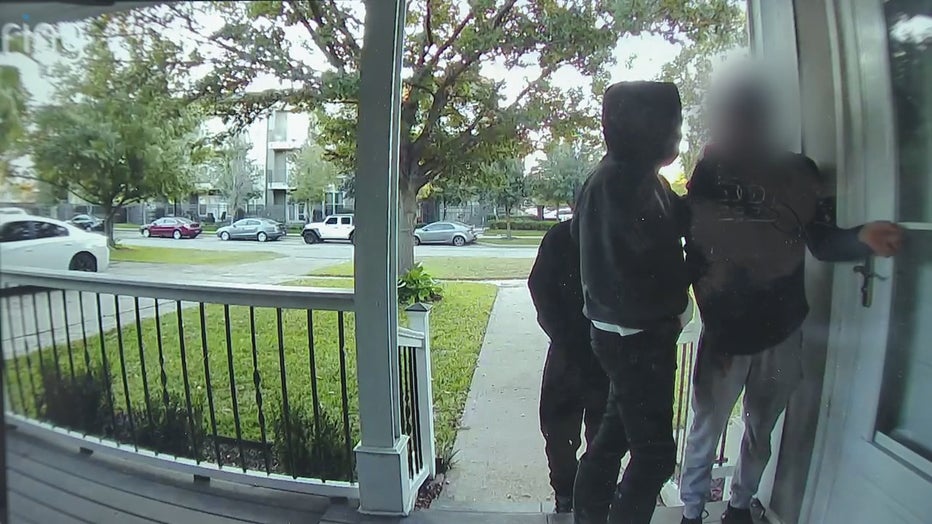 Doorbell camera video shows the suspects with guns move in toward the victim, who had just returned home with his 1-year old niece, who was still in the car. Moments later, they were dragging the victim to the front door in an effort to get inside the house.
Police say when that fails, the armed men forced the victim back into his vehicle with the child and took off while demanding money.
"After the complainants were taken, one of the suspects called the mother of the child and asked for more money," explained Dallas Police Lt. Eddie Flores. "So at that time, the mother was able to track the cell phone and give that information to patrol officers which then forwarded that information to Air One."
Police, through quick action by those inside the home, are still investigating. They have not yet made clear if the attack was random or if there is some connection between the victim and suspects who they managed to catch up with.
"Patrol officers were able to get behind that vehicle and attempt to make a traffic stop. Suspects bailed," Flores said. "With canine unit and patrol officers and Air One's help, we were able to get both suspects in custody."
Police say the incident that spanned less than an hour could've potentially ended much worse.
"We are just glad the baby is ok," Flores said. "We are glad the complainant is ok. "We're glad everybody was safe, and we were able to put these people in."
No one was hurt. Police said the suspects will likely face charges for aggravated kidnapping.