Police chase ends right in front of Dallas County Jail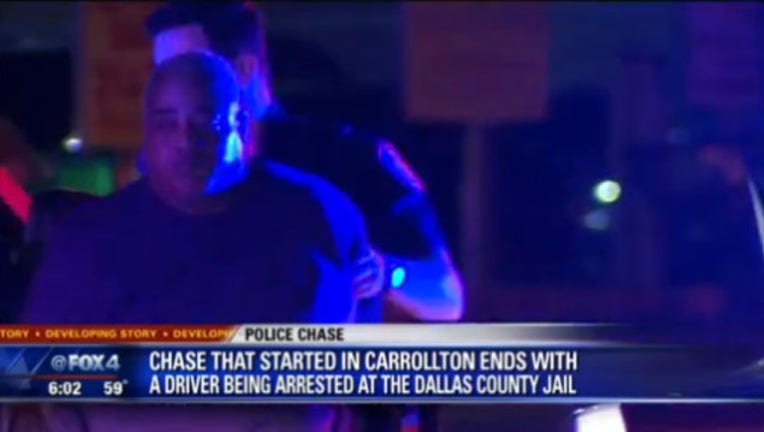 A police chase that ended outside the Dallas County Jail concluded with the driver being taken into custody early Saturday morning right outside of Lew Sterrett Justice Center in downtown Dallas.
It started in the suburb of Carrollton, north of Dallas.
Carrollton officers got help from Texas State Troopers and Dallas County sheriff's deputies.
Deputies used spike strips to disable the SUV.
No one was hurt.
Police have not provided any other information regarding the chase or the person arrested.