Police: Argument over a woman led to shooting at Arlington apartment complex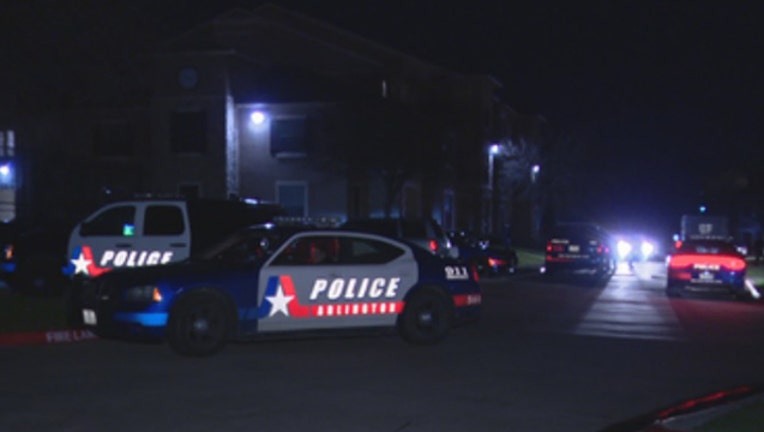 ARLINGTON, Texas - Police are working to find the person who shot a man multiple times after an argument over a woman at an Arlington apartment complex Saturday night.
According to the Arlington Police Department, the shooting happened just before 7:45 p.m., at the Rush Creek Apartments located in the 1200 block of White Hall Rd.
Responding officers found a man in his 20s who had been shot multiple times.
He was taken to an area hospital, where police say he is in stable condition and is expected to survive.
Investigators believe the shooting was likely the result of an argument over a woman, and the victim knew who shot him.
The shooter fled before officers arrived on scene, and remains at-large.