Plano teen indicted for plotting terrorist attack at Frisco mall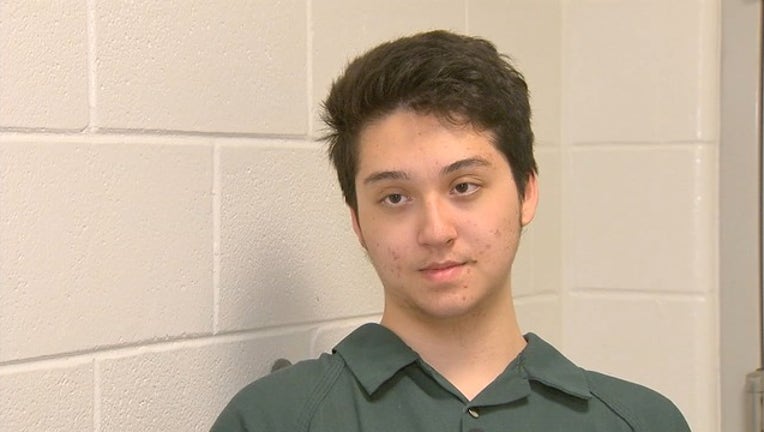 A Plano West Senior High School student has been indicted for allegedly plotting a terrorist attack at Frisco's Stonebriar Mall.
Matin Azizi-Yarand, 17, is charged with solicitation to commit capital murder of a peace officer and terroristic threat.
"I'd actually like to make a cop surrender and drop his gun // Then douse him with gasoline and burn him // record it," the affidavit states Azizi-Yarand said.
The FBI says Matin exchanged messages about the plot with a person who turned out to be working for the bureau. In a May jailhouse interview with FOX 4, the teen denied planning the ISIS-inspired attack.
The arrest affidavit says before Matin settled on the mall, he initially thought about possibly attacking a school.
"School is a perfect place for an attack," he said according to the affidavit. "Even a blind man could take 10 easily. Just fire where you hear screams."
The teen is being held on a $3 million bond.
RELATED:
FBI: North Texas teen planned ISIS-inspired mall shooting
North Texas teenage terror suspect's online chats land him on FBI's radar