Plano high school students walk out, protest gun violence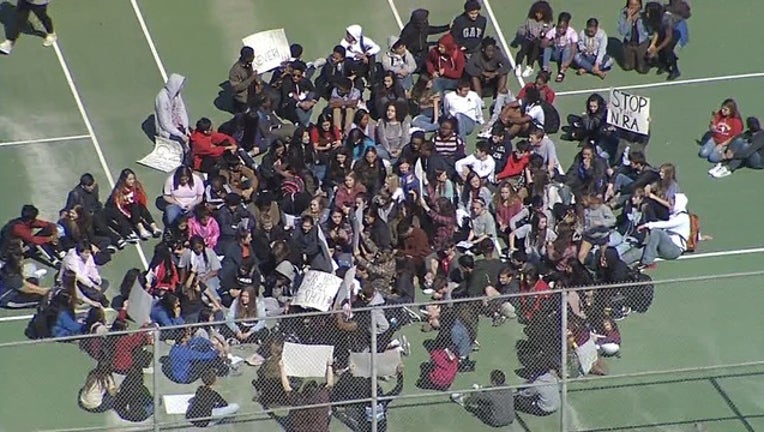 article
More than 100 students walked out of a Plano high school at lunchtime to protest gun violence.
Students at Shepton High School walked out during the lunch period to the tennis court and gathered to show support for tightening gun laws in the United States. One sign simply read, "Stop the NRA."
Other signs included "Thoughts and prayers will never be enough" and "Our voices will never silenced."
The protest came nearly two weeks after a deadly school shooting at a South Florida high school. Students at that school have vocally led efforts to tighten gun laws in their state and push for changes at the national level.
Shepton High School has ninth and tenth grade students.