Planning underway in Tarrant County to administer COVID-19 vaccine once it's approved for kids
FORT WORTH, Texas - A Wednesday morning conference call gave insight into how Tarrant County school districts are preparing to administer COVID-19 Pfizer vaccinations for children 5-11 years old. 
"We probably had over 40 people on the call, I think just about all, if not every, district in Tarrant County," Tarrant County Judge Glenn Whitley said.
There was even a desired timeline discussed. 
"I think everybody on the call said, ideally, they would love to have the first shot given before Thanksgiving, which would allow then the second shot to be given before the district closed down for Christmas break," Whitley said. "That way, when the kids went off for the Christmas break, it would be much safer and they could go and not be as concerned about trying to distance themselves."
RELATED: FDA panel endorses Pfizer's COVID-19 vaccine for children 5-11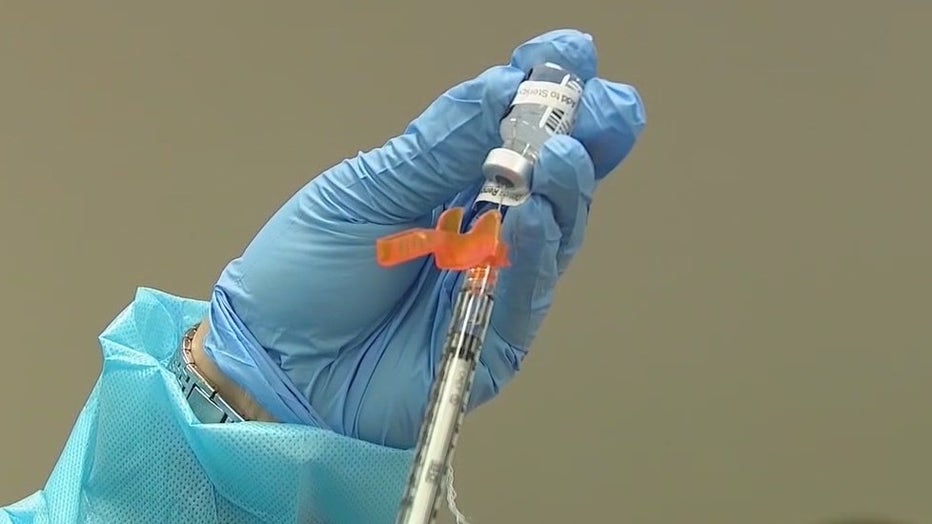 With FDA approval expected in a matter of days, Judge Whitley said the county is assisting districts that have expressed the desire to set up clinics.
"It'll be a partnership with the city of Fort Worth, certainly guided by advice from the county health department," Fort Worth ISD Superintendent Dr. Kent Scribner said.
Scribner said Fort Worth ISD will focus on convenience for families and staff.
"We are collaborating right now the county health department and the city of Fort Worth, and we look to have drive-thru clinics here in our district for any parent who would like their child to be vaccinated," he explained. 
Arlington ISD said details are in progress. A statement from the district Wednesday said: "The Arlington ISD is discussing the possibility of hosting a vaccine clinic for students ages 5-11, district families and staff members in the near future."
The district held a similar vaccination clinic at its athletics center when Pfizer shots were approved for students 12 and older.
"I did not hear a single school district or single individual say they weren't willing to participate," Whitley added. "They were all saying let us go back and look at our calendars and find if we have a location that would feel like is best."
Whitley said there will likely be community partners to assist giving shots, in addition to pharmacies and pediatrician offices. He also wants families to have flexibility in getting the vaccine in districts other than their own.
"If, by chance, a parent and a child, who might be in the Mansfield ISD, and a more convenient day was in Arlington ISD, just publicizing these things and allowing folks to go when they could go and where they can go," he said.