Rolling Pines Fire: Bastrop County fire evacuation order completely lifted
BASTROP COUNTY, Texas - The Rolling Pines Fire continues to burn in Bastrop County as crews continue to work to contain the fire. Officials say as of 9 a.m. today, the acreage burned remains at 783 acres have burned and no further growth has been seen. Officials with the Texas A&M Forest Service say ground crews made great progress improving and widening the fireline and that the lines held despite the shift in the wind.  
Initially, some 250 families were evacuated from the area but that number was dropped to 150. All have been allowed to go home. Highway 21 has reopened to traffic, however, drivers and the general public are asked to use caution if traveling in the area.
No homes have been lost and no injuries have been reported in connection with the fire. Officials say that around 11 people stayed in an Elgin shelter that was opened to evacuated residents who needed food and shelter.
Officials with the Bastrop County of Emergency Management say that crews remained on site through the night patrolling and continuing improving containment lines. Firefighters had worked all Wednesday to improve containment in expectation of the cold front and associated wind shift. That wind shift has some residents concerned.
The wildfire began within the 100 block of Park Road 1A, according to the Bastrop County Office of Emergency Management. The wildfire is reportedly linked to a controlled burn that took place earlier on January 18 at the state park, according to FOX 7 Austin reporter Steven Sarabia. Around 150 acres were scheduled to be burned during the prescribed fire that reportedly got out of its boundaries. 
A full investigation will be conducted, officials promised, into why the control of the prescribed burn was lost. They defended the practice of prescribed burns saying prescribed burns are necessary in order to reduce the risk of major wildfire.
That investigation is expected to begin as early as next week and the public will be notified of its results, officials say.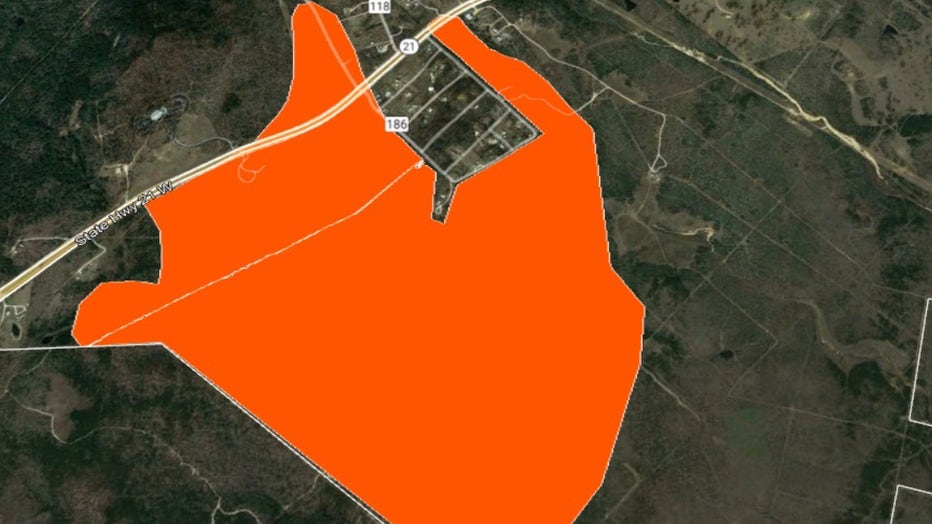 Approximate location of the Rolling Pines Fire (Bastrop County Office of Emergency Management)
___
MORE HEADLINES: 
Residents near Rolling Pines Fire worry about shift in weather
As Rolling Pines Fire continues, reflections of previous fires come to mind
___
DOWNLOAD: FOX 7 AUSTIN NEWS APP
SUBSCRIBE: Daily Newsletter | YouTube
FOLLOW: Facebook | Instagram | Twitter