Photos show truck connected to Dallas man's murder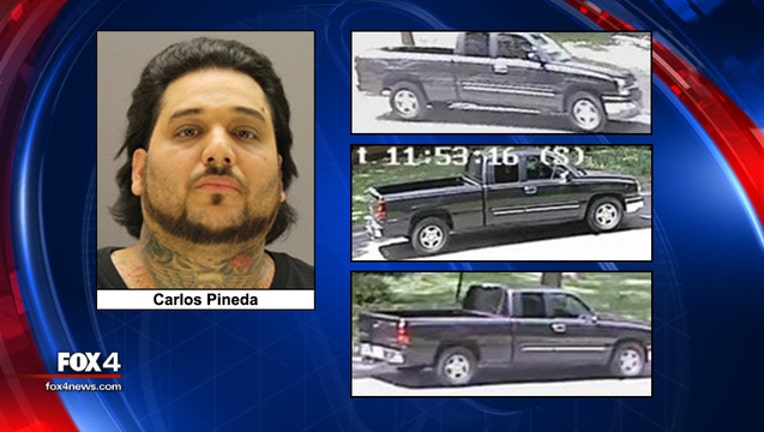 article
DALLAS - Dallas police are hoping photos of a suspected murderer's vehicle can lead them to an arrest.
The images show a truck seen leaving the Hillburn Heights apartment complex on Piedmont Drive in Pleasant Grove shortly after the fatal shooting of Carlos Pineda.
Pineda, 32, was found with multiple gunshot wounds inside his apartment on June 11. He later died at the hospital.
The suspect's vehicle is described as a green Chevy Silverado extended cab, possibly a 2003 model. The last four digits of the license plate could possibly be 1269.
Anyone with information is asked to call the Dallas Police Department at 214-671-3661. Anonymous tips can also be made by calling Crime Stoppers at 214-373-TIPS.
Crime Stoppers is offering up to a $5,000 reward for information that leads to an arrest and indictment in the case.