Petition asks for Dallas road or highway to be renamed for Dirk Nowitzki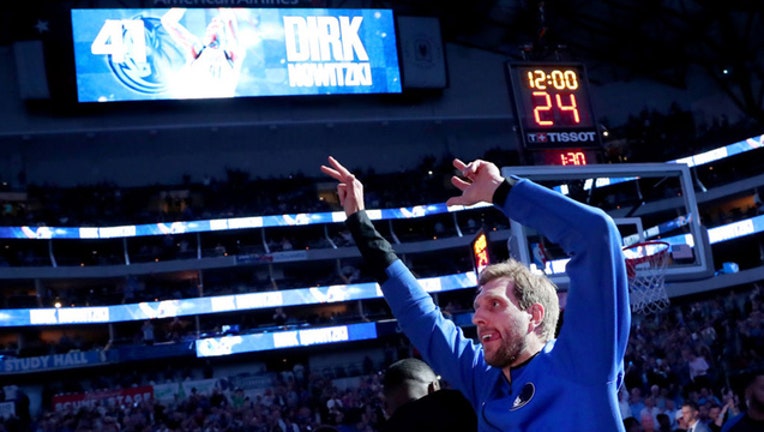 Dirk Nowitzki is retiring from the Dallas Mavericks, but some people in Dallas want a permanent honor so his legacy will live on.
A petition is asking TxDOT to rename an area road or highway for the Mavericks legend.
"We currently have no proposed ways to honor one of the best professional athletes in the NBA or who has ever played a professional sport in the DFW area," the petition says.
While state officials would have to agree and pass legislation to rename a highway, city officials could much more easily rename a road within Dallas city limits.
There is precedence for renaming a road for sports figure in North Texas. Arlington named a road next to Globe Life Park in Arlington for Nolan Ryan.