Personal trainer accused of raping teen in multiple North Texas cities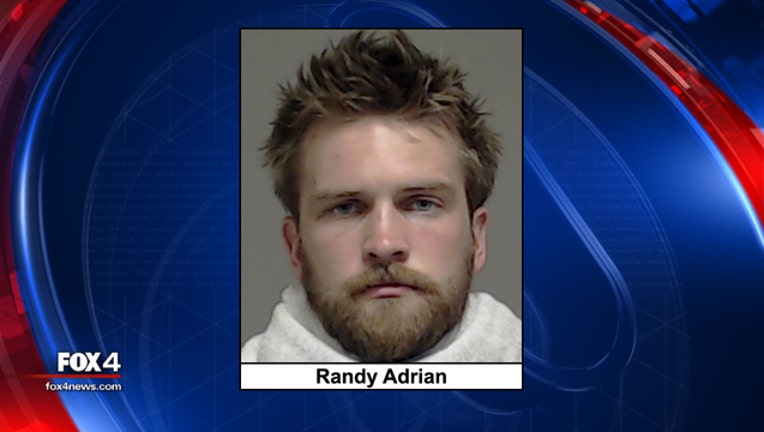 article
DALLAS - A North Texas personal trainer is behind bars for allegedly raping a teenage girl he coached.
Multiple sexual assault of a child charges have been filed against 24-year-old Randy Adrian in both Dallas and Collin counties.
The victim told police she met Adrian when she was a 15-year-old student at the Aaron Family Jewish Community Center in Dallas, according to an arrest warrant affidavit from the Dallas Police Department.
She said Adrian asked for her phone number so he could send her diet plans and work out details, but then started making sexual advances toward her and sending her inappropriate photos.
On the day of her 16th birthday, he allegedly followed her out to the parking lot after a workout, pinned her against a vehicle, kissed her and touched her inappropriately. Adrian also threatened to kidnap her or harm her family if she told anyone, the affidavit states.
The teen told police Adrian began to follow her and forced her to follow him to places like Plano, Richardson, Frisco and McKinney. The sexual assaults intensified and continued an estimated 500 times over a period of about 10 months.
Dallas police said they are working with the Plano Police Department on the case. It's not yet clear if there are any other victims.
Records show Adrian bonded out of the Dallas County jail on Tuesday, but is now in jail Collin County with a $500,000 bond.