Person monitored for Ebola given CPR for heart problem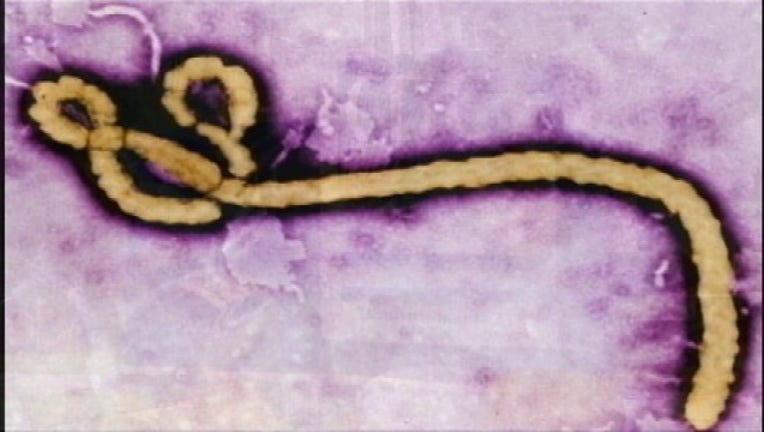 article
One of the five American aid workers being monitored in Nebraska for exposure to Ebola developed a heart problem while jogging Saturday and needed CPR from a bystander.
The Nebraska Medical Center said the individual was in stable condition Sunday, and an infectious disease expert at the hospital said the unusual situation didn't represent a health risk to people treating the individual or the public.
"It is important for everyone to understand this patient does not have Ebola," said Dr. Phil Smith, who oversees the hospital's biocontainment unit that treated three patients with Ebola last fall.
Health officials estimate the current Ebola outbreak has killed more than 10,000 people since it began last year. Most of those deaths were in Liberia, Guinea and Sierra Leone.
The individual who had a cardiac issue Saturday was one of five people who were brought to Omaha earlier this month after they were exposed to Ebola in Sierra Leone when one of their colleagues became ill with the deadly virus.
Hospital spokesman Taylor Wilson said a bystander performed only chest compressions on the individual before paramedics arrived, not mouth-to-mouth resuscitation.
Wilson said all five of the individuals had remained free of any symptoms of Ebola and were nearing the end of the monitoring period. Ebola has a 21-day incubation period.
The five individuals have been staying on the Nebraska Medical Center's campus for the past two weeks while they were being monitored. Wilson said that for most of that time the individuals remained in their rooms, but they had recently been allowed to venture out.
The hospital has been following recommendations from the federal Centers for Disease Control and Prevention for the monitoring of these individuals, said Dr. Adi Pour, director of the Douglas County Health Department.
"These five patients are being monitored twice daily for the possibility of Ebola symptoms, which have never developed," Pour said. "All five patients are still not an infection risk."
The person with Ebola who worked with the five is being treated at the National Institutes of Health in Bethesda, Maryland.
In addition to the five people being monitored in Omaha, five other people who had been working for the nonprofit Partners in Health in Sierra Leone are being monitored at other U.S. hospitals. The Boston-based organization said Thursday that none of those individuals were showing symptoms of the virus.