Peanut Butter and Jelly Muffins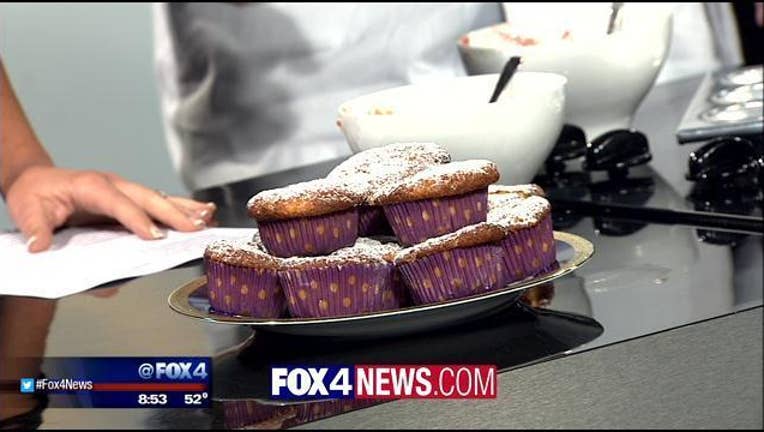 article
2 cups flour
2/3 cup sugar
2 1/2 tsp baking powder
1/4 tsp soda
1/2 tsp vanilla paste
1/2 tsp salt
1 cup milk
1/2 cup butter - melted and cooled slightly
2 eggs
1 cup peanut butter - crunchy
1 cup strawberry jam

Directions

Preheat the oven to 400 degrees. Grease a 12 cup muffin tray.
Add the flour, sugar, baking powder, salt and soda to a large bowl and mix well
In a second bowl mix the milk, butter, egg and vanilla paste. Combine both mixes and stir together. Divide the mix between the muffin tins and add a Tbs of peanut butter followed by a Tbs of Jelly to the center of the mix.
Bake in the center of the oven until the muffins are golden brown.