PD: Man shot by Fort Worth club's security guard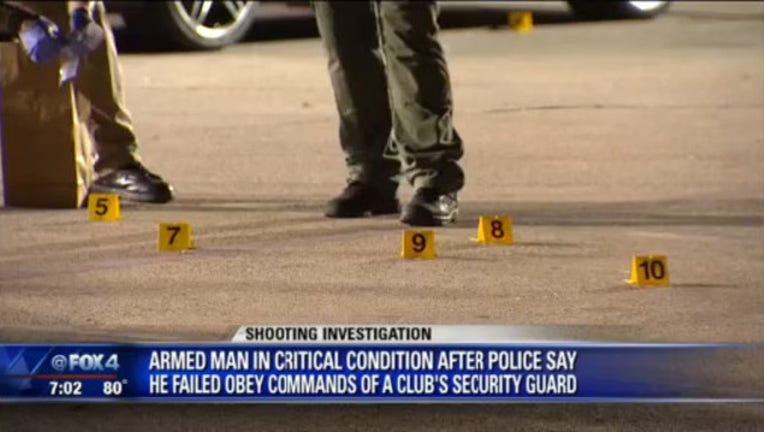 FORT WORTH - A nightclub security guard stopped a man with a gun outside a Fort Worth strip club, police said.
Police were called to the club after a disturbance inside of the club around 3 a.m.
Police said one man went outside to get a gun, and was confronted by the club's security guard.
The armed man refused to obey the guard's verbal commands to drop the gun and that's when the guard opened fire, striking him several times, police on scene said.
The man was transported to the hospital in critical condition
No additional information was released.