Paramedic's home burns down while he's on duty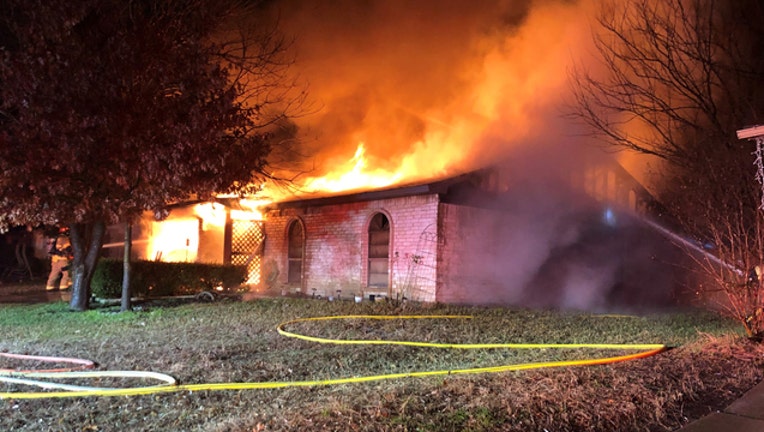 MANSFIELD, Texas - A longtime MedStar paramedic had no home to return to after getting off work Thursday morning. It burned down while he was on duty.
The Mansfield Fire Department confirmed a fire destroyed a house in the 600 block of Live Oak Drive around 4 a.m.
MedStar officials said no one was home at the time because the paramedic and his wife were both at work.
The paramedic who had been with MedStar for 12 years was working the overnight shift when his home caught fire. His wife is a nurse at a local hospital.
The home is a complete loss. A neighbor across the street was awakened to the bright flames shooting from the house in the middle of the night. That neighbor called 911. But in the few short moments it took firefighters to respond, the house was fully engulfed.
Unfortunately, the family's two dogs and four puppies are unaccounted for, MedStar officials said.
"The employee and his family have been provided with immediate assistance from the MedStar Team members to assure all of their immediate needs are met," said Matt Zavadsky, a spokesman for the company. "We will continue to support them through this recovery process."
Fire investigators are still working to determine the exact cause of the fire. It is believed to be electrical.
Med star is providing a good deal of support for the paramedic and his wife, including help with their temporary personal needs. Colleagues and coworkers have donated gift cards and cash also to help out.
The couple has adult children, but no one was at the home at the time. They are staying with family members while temporary housing is being worked out.