Overnight storms bring rain and cooler temps without much damage
DALLAS - North Texas is getting much-needed rain without the severe weather.
FOX 4 Meteorologist Evan Andrews said the strongest part of the storms have already passed.
They brought strong wind gusts up to about 60 mph and possibly a small tornado in the Denton County area. But so far, there have few reports of major damage.
High winds did overturn a trailer with one person and two dogs inside in Pilot Point in Denton County. The fire department said everyone is going to be okay.
There are a lot of power outages. More than 5,000 Oncor customers are in the dark mostly in the Tarrant and Wise county areas.
Evan said the rest of the rain will move out of the Dallas-Fort Worth Metroplex around 8 a.m. and then the skies will begin to clear out.
Wednesday will be mostly windy and mild with high temperatures in the mid-70s.
It will still be windy and cooler through Friday with a nice fall weekend in the forecast.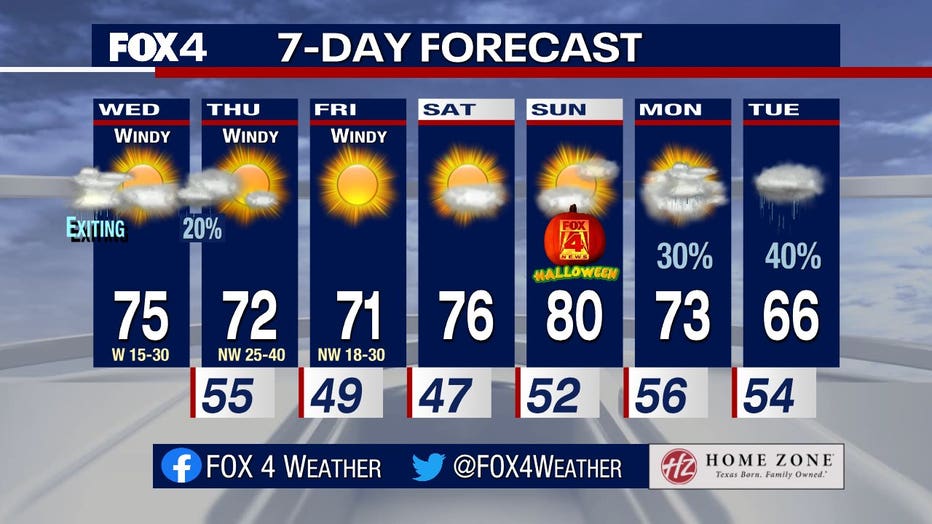 MORE: FOX 4 Weather