Ovarian cancer survivor from Dallas shares story to inspire other women
DALLAS - An ovarian cancer survivor is sharing her story in hopes of inspiring other women to listen to their bodies. Kezhal Dashti also urges people to seek a second and even a third opinion from doctors, if necessary, before it's too late.
If you ever find yourself scrolling through TikTok, you might run into Dashti's page.
The former journalist from Dallas often posts beauty tips with a sense of humor.
She also shared one of her darkest moments at 21 years old, just as she was preparing to graduate from TCU.
Dashti said the pain in her stomach and severe fatigue immediately caught her attention. Then it became obvious.
"There was a bump on the right side of my abdomen that was not there the night before," she said.
After running several tests, doctors told Dashti the bump was a benign fibroid and that she had nothing to worry about.
But the bump just kept growing.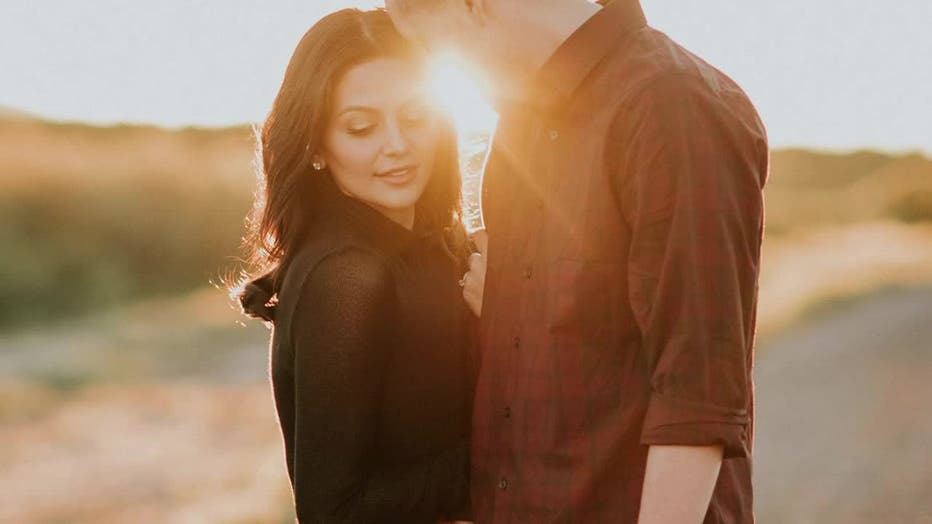 "I couldn't see my feet anymore. So, and I remember I would tell one of my coworkers who was like my best friend and my mom. I would like lift up my shirt and I'm like, 'Does this look normal? This does not look normal, does it?' And they were like you're about to have surgery to remove it, don't worry," she said.
During surgery in December of 2013, doctors realized it was ovarian cancer. And it ruptured, making things worse.
 "My doctor had come in and he was like your tumor was the size of a volleyball," Dashti said. "I really was, I was so upset. I just kept thinking, I'm like what did I do wrong? And I even had a really hard time believing if there was a god or not because I was like what did I do in life to deserve this?"
After the tumor was removed, doctors advised Dashti to start chemotherapy.
She said she experienced more fatigue, hair loss, and constant brain fog.
"Chemo is hell. It is the worst experience I've ever been through. It is poison for your body, but you have no choice because you're like if I don't do this then I'm just going to die," she said.
It was a traumatic experience. And Dashti said she felt defeated at one point. But she just had to keep fighting, especially for women who are battling cancer right now.
Not only did Dashti get back to college and graduate, but she married, started her own business, and still volunteers with cancer charities.
Her 13th annual Wheel to Survive event is an indoor cycling fundraising event that benefits women currently battling ovarian cancer and provides research dollars for a cure.
Cyclists of all skill levels are welcome to attend on Sept. 30 from 9 a.m. to 1 p.m. at Venue Forty/50 in Addison.
To participate or purchase a raffle ticket to support the event, visit BetheDifferenceFoundation.org. 
"I will use whatever platform I have to make a difference. I will do whatever I can to make sure somebody else isn't in my position, especially as young as I was," she said.
The good news is that Dashti is now 31 years old and as healthy as she's ever been.