One dead after crash on Dallas North Tollway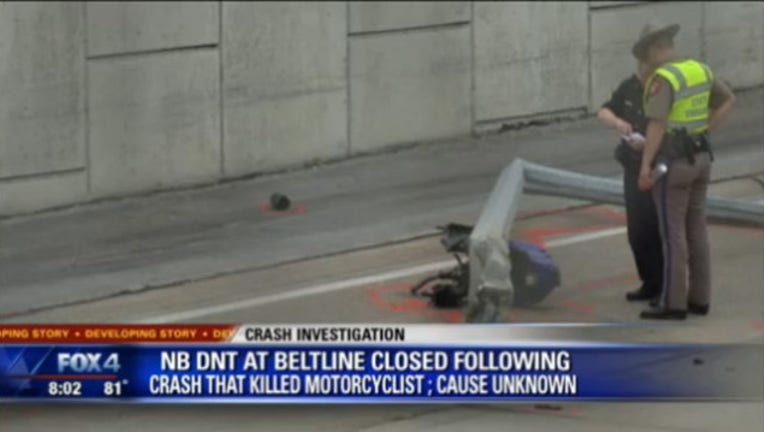 Texas State Troopers are investigating a crash that left one person dead on the Dallas North Tollway Saturday morning.
Authorities said a motorcycle lost control near Beltline Road and struck the center concrete median and light pole around 5:15 a.m.
The motorcyclist was thrown from the motorcycle and died at the scene, according to Texas State Troopers.
The northbound lanes of DNT remained closed Saturday morning during the crash investigation.