On-tap at Texas Legislature: State of the State; runoffs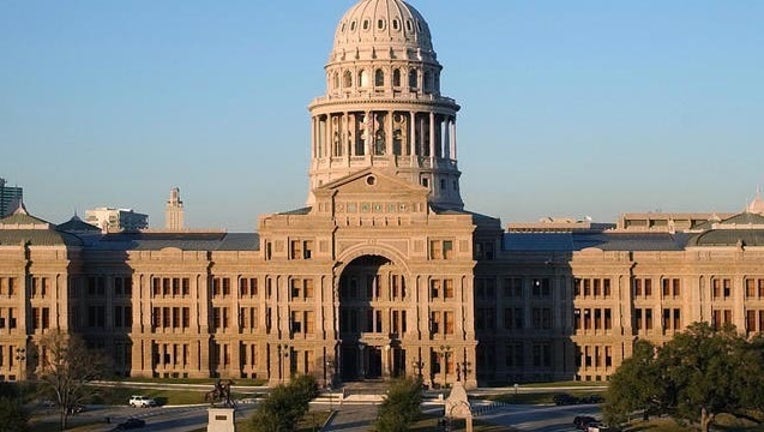 article
One month into the 2015 legislative session, it's been nearly all guns, all the time.
Opening day Jan. 13 featured a Capitol office confrontation between Democratic state Rep. Poncho Nevarez and gun-rights activists. That led to House rules making it easier to install panic buttons in representatives' offices and a state security detail for Nevarez.
The first 30 days ended with the powerful Senate State Affairs Committee approving bills allowing concealed guns on college campuses and those with proper licenses to openly carry their guns virtually everywhere else. That clears the way for both to potentially be among the first issues discussed in the full upper chamber when lawmakers can begin passing bills next month.
However, bills that activists who confronted Nevarez support the most-- proposing open carry of guns without a permit -- have yet to get a committee hearing.
The question is whether outside antics have derailed those proposals' chances -- even during a session that could be the most firearms friendly in years.
Here's some other issues to watch in the Texas Legislature:
STATE OF THE STATE: New Gov. Greg Abbott delivers his first State of the State address Tuesday and will list his "emergency items," or proposed legislation he'd like to fast-track. Abbott campaigned hardest on issues that were more wonky than hot-button: cutting taxes, expanding pre-kindergarten and bolstering infrastructure spending for traffic-clogged roads and drought-busting water projects. One potentially thorny subject, though, is border security. That's because Lt. Gov. Dan Patrick already announced a plan to keep National Guard troops deployed in South Texas, but House Speaker Joe Straus has cautioned that nothing's final until Abbott weighs in. The new governor says securing the border is his top priority, but how he goes about it could shrink -- or widen -- potential rifts between Texas' top three Republicans.
------
MEDICAL MARIJUANA: Another bill that's been referred to the Senate State Affairs Committee but not yet voted on is Tyler Republican Sen. Kevin Eltife's plan to legalize cannabis oil to treat intractable epilepsy. An identical bill was filed in the House by Fort Worth Republican Stephanie Klick, and the authors say both would help 149,000 Texans with intractable epilepsy. Despite potential bipartisan support, the bills could be tough sells, and may never make it out of committee.
------
SPECIAL ELECTIONS: Runoff elections Tuesday will fill a state Senate seat and three seats in the House. Democratic Reps. Trey Martinez Fischer and Jose Menendez square off with the winner replacing Democrat Leticia Van de Putte, who is running for San Antonio mayor. San Antonio Democratic Rep. Mike Villarreal also has stepped down to run for mayor and the runoff for his seat pits Democrat Diego Bernal against former state Republican Executive Committee member Nunzio Previtera. Brenham Republican Lois Kolkhorst moved from the House to the Senate and Republicans Carolyn Cerny Bilski and Leighton Schubert are vying to replace her. After Rep. Tim Kleinschmidt stepped down to become general counsel of the state Department of Agriculture, meanwhile, two fellow Republicans -- John Cyrier and Brent Golemon -- are in a runoff to take his place.