Oklahoma teachers walk out for 2nd day in red-state revolt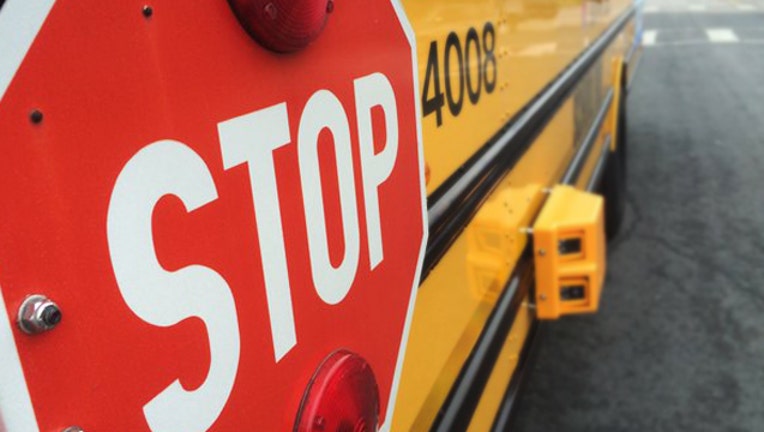 article
OKLAHOMA CITY (AP) - Many schools will remain closed for a second day in Oklahoma Tuesday as teachers rally for higher pay and education funding in a rebellion that has hit several Republican-led states across the country.
Oklahoma Gov. Mary Fallin signed legislation last week granting 15 to 18 percent higher salaries to teachers. But some educators - who haven't seen a pay increase in 10 years - say that isn't good enough and walked out.
"If I didn't have a second job, I'd be on food stamps," said Rae Lovelace, a single mom and a third-grade teacher at Leedey Public Schools in northwest Oklahoma who works 30 to 40 hours a week at a second job teaching online courses for a charter school.
Oklahoma's three largest school districts, Oklahoma City, Tulsa and Edmond, will remain closed Tuesday to honor the walkout. Some schools are offering free meals to students aged 18 or younger, while various churches, faith organizations and charitable agencies are providing free day-care services. Spring break was last week in many Oklahoma districts.
Fallin warned Monday that the state budget is tight and there are other critical needs besides education.
"We must be responsible not to neglect other areas of need in the state, such as corrections and health and human services, as we continue to consider additional education funding measures," the Republican said.
But Democratic lawmaker Collin Walke said teachers should keep up the pressure. Two separate bills pending in the Legislature to expand tribal gambling and eliminate the income tax deduction for capital gains could generate more than $100 million in additional funding each year.
"I think the Republican strategy is to wait the teachers out," Walke said.
Oklahoma ranks 47th among states and the District of Columbia in public school revenue per student while its average teacher salary of $45,276 ranked 49th before the latest raises, according to the most recent statistics from the National Education Association.
The demonstrations were inspired by West Virginia, where teachers walked out for nine days earlier this year and won a 5 percent increase in pay. Teachers in Arizona are now considering a strike over their demands for a 20 percent salary increase.
In Frankfort, Kentucky, teachers and other school employees chanted "Stop the war on public education," during a rally at the Capitol Monday.
"We're madder than hornets, and the hornets are swarming today," said Claudette Green, a retired teacher and principal.
Schools across Kentucky were closed, due either to spring break or to allow teachers and other school employees to attend the rally.
Amid a chorus of chants from teachers, Kentucky lawmakers considered a new state budget that includes higher spending for public education.
Budget negotiators unveiled a spending plan Monday that includes increased spending for the main funding formula for K-12 schools to be paid for by a 6 percent sales tax on a host of services that had previously been tax-free.
The Kentucky teachers are mad because Republican lawmakers passed a pension overhaul last week that cuts benefits for new teachers. Opponents objected that the pension changes were inserted into an unrelated bill without a chance for public input, and worry that the changes will discourage young people from joining the profession.
Republican Gov. Matt Bevin has not yet signed the bill, but last week tweeted his support, saying public workers owe "a deep debt of gratitude" to lawmakers who voted to pass it.
During Monday's rally, some teachers, angry at lawmakers who supported the bill, chanted "Vote them out."
Melissa Wash, a first-grade teacher form Gallatin County who has been teaching for 19 years, said she voted for Bevin, but now plans to become a Democrat. To the lawmakers who voted for the pension overhaul, she said: "You better not count on another year in office."
___
Schreiner reported from Frankfort, Kentucky. AP writers Tim Talley in Oklahoma City and Morgan Lee in Santa Fe, New Mexico, contributed to this report.