Northlake officer injured during Denton County fire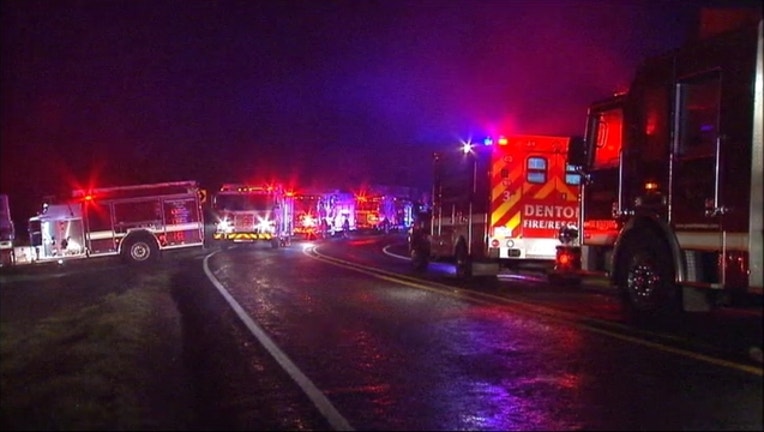 article
A police officer was injured on the scene of a two-alarm house fire in Denton County Monday night.
The house fire was in a rural area off of FM 407 in Northlake.
Firefighters from Argyle and Justin fought the flames. Getting water to the home was an issue since it was in a very remote area.
A Northlake police officer was sent to the hospital with unknown injures, but were unrelated to the fire, according to Argyle Fire Chief Mac Hohenberger.
It's unclear why the officer was at the scene of the fire or how the officer was injured.
The house is expected to be a total loss.