North Texas woman's Chewbacca mask video goes viral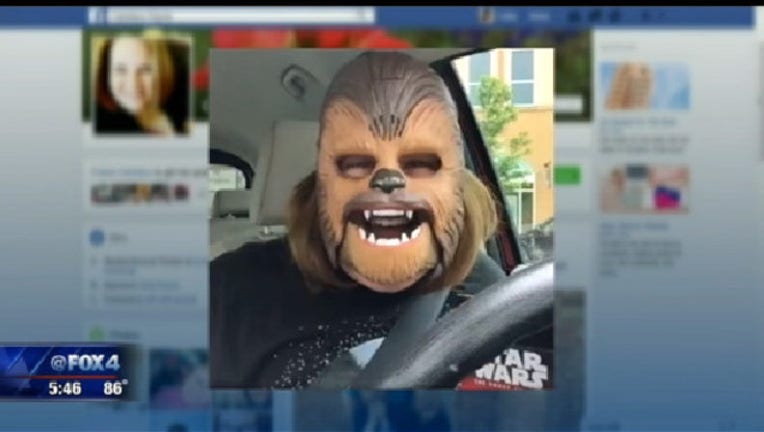 article
A North Texas woman's Facebook video has now been seen more than 130 million times.
Candace Payne lives in Grand Prairie. She tells Fox 4 that she was making some returns at Kohl's when a Chewbacca mask caught her eye. She started a live stream in her car right before she put it on, and immediately erupted into laughter.
"It emoted so much emotion that I didn't expect it to look so gleeful and joyful and I had an iPhone on my dash board and I could see my rear view camera facing or whatever and I saw it and I was just laughing so hard because I never expected it to look that hysterical."
She posted the video on Thursday. It is already the most watched live Facebook video to date.
WATCH: https://www.facebook.com/candaceSpayne/videos/vb.1245618915/10209653193067040/?type=2&theater