North Texas sex offender on Texas Most Wanted list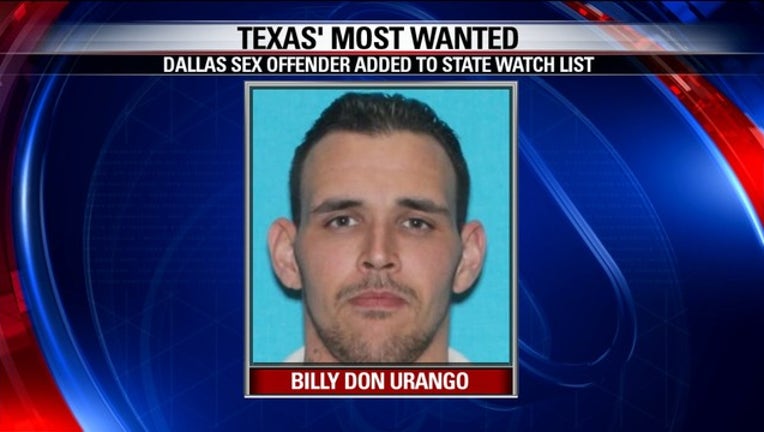 article
DALLAS - A sex offender from the Dallas area is on the state's most wanted list.
Police are looking for 26-year-old Billy Don Urango. He left a Dallas hallway house in June without registering as a sex offender. He's also in violation of his parole.
Urango was convicted eight years ago of aggravated sexual assault of a child and other crimes involving an 11-year-old boy in Grayson County.
He's described as being 6 feet tall and weighing 220 pounds. He has tattoos on his neck, chest, upper right arm, right forearm, right wrist, upper left arm and left leg.
He has ties to people in Wichita Falls, Watauga, Bedford and Ardmore, Okla.
Police said Urango may be armed and is dangerous. Anyone who spots him should call police.
There is also cash reward of up to $5,000 available for information that leads to his capture.
Tipsters can remain anonymous by calling Crime Stoppers at 1-800-252-TIPS or visiting www.dps.texas.gov/texas10mostwanted/.