North Texas providers prepare to vaccinate kids 5 to 11 pending FDA approval
FORT WORTH, Texas - Some North Texas vaccine providers say they're already prepared to provide the Pfizer coronavirus vaccine to younger children following an announcement by the Biden administration.
The White House detailed its plan to get all 28 million children in the U.S ages 5 to 11 vaccinated.
For local healthcare providers like Dawn Moshier, it's a moment that's been a long time coming. The lead clinical pharmacist at Campbell Pharmacy has spent the year spearheading vaccine efforts.
"I have a 5-year-old. So as a parent, as well as a medical professional, it's the most important thing," she said.
Now, an additional 28 million children could be eligible for a vaccine in a matter of weeks if the FDA and CDC sign off.
MORE: US details plans to roll out COVID-19 vaccine for children ages 5-11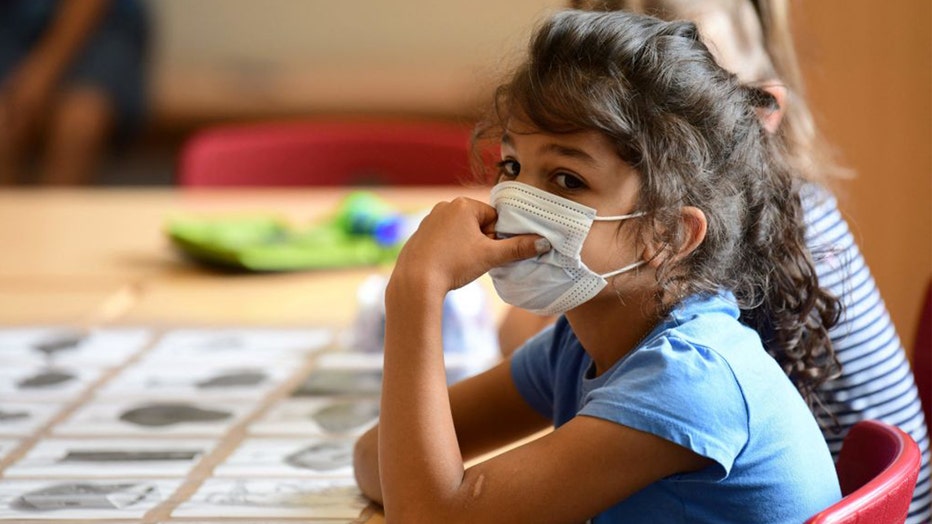 FILE - A student wears a mask while listening to her teacher. (INA FASSBENDER/AFP via Getty Images)
"They're our mass spreaders. They are everywhere," Moshier said. "They are in close, confined situations. It's like college kids. So we look at it like that." 
The White House says it's already working with pediatricians, pharmacists and children's hospitals.
Cook Children's in Fort Worth tells FOX 4 "Cook Children's will offer the COVID-19 vaccine to children 5 years old and above at mass vaccination clinics and in select pediatrician offices. We are still working through the logistics but will release information about these vaccination sites after FDA approval is announced."
"When parents are a little more concerned, I'd advise them to talk with me, sit down with me," Moshier said. "Like I said, I'm a parent. I have a 5-year-old. I vaccinate. I believe in it. I know this is what's going to protect our kids."
The White House is working with state school leaders to set up on-site clinics at schools as well.
Moshier says she's already hearing from Texas schools ready to roll it out.
"We've already talked to a lot of schools. I already have a lot of schools waiting for us to come in," she said. "We did the drive when it was our 12 and older group, so it'll be the same thing now that we go to the younger kids."