North Texas based tattoo artist arrested for raping women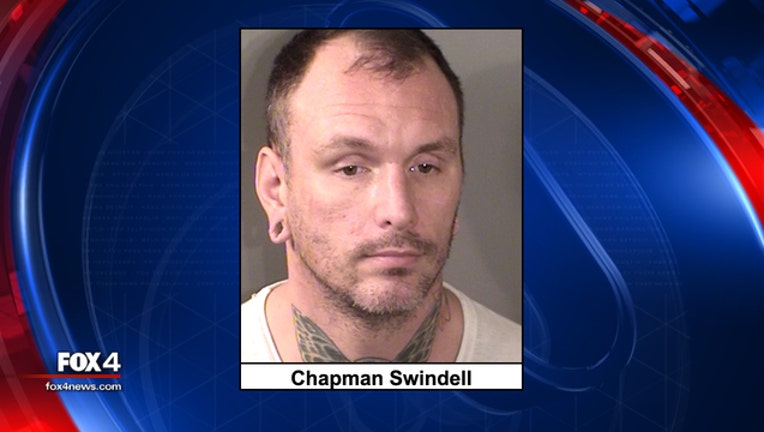 article
LEWISVILLE, Texas - A North Texas tattoo artist who has been accused in more than a dozen sexual assault cases was arrested for allegedly raping more women.
Lewisville police took 38-year-old Chapman Edward Swindell into custody on Jan. 27 for sexual assault.
Police said Swindell is a tattoo artist who works out of people's homes. He's accused of luring women with cheap prices, offering them drugs and alcohol and then forcing himself on them.
According to an arrest warrant affidavit, a woman from Lewisville came forward in September. She said Swindell offered to finish her tattoo at her apartment. He also offered her whiskey and Coke when she complained that the tattoo became itchy and painful.
Later, the woman said Swindell turned her over, raped her and forced her to perform sexual acts on him, the affidavit states.
Investigators said at least two other women from other parts of Denton County have come forward in 2017 with similar allegations.
Swindell just got out of jail in June after serving time for a parole violation in Tarrant County.
In 2006 he was placed on trial for allegedly raping clients at a tattoo business in North Richland Hills. A total of 10 women came forward in that case.
But his attorney argued the sex was consensual and told the jurors the women agreed to pay for their tattoos with sex. Jurors could not reach a verdict and a mistrial was declared.
Swindell later pleaded guilty to a charge of unlawful restraint with risk of serious bodily injury and was sentenced to 10 years of probation. He served six years in prison for violating that probation, according to court records.
He's now being held in the Denton County jail with his bond set at $1 million.
"There are at least fourteen women who have in some way reported that DEFENDANT has sexually assaulted them," the arrest warrant affidavit states.