North Texas authorities warn of counterfeit cash being used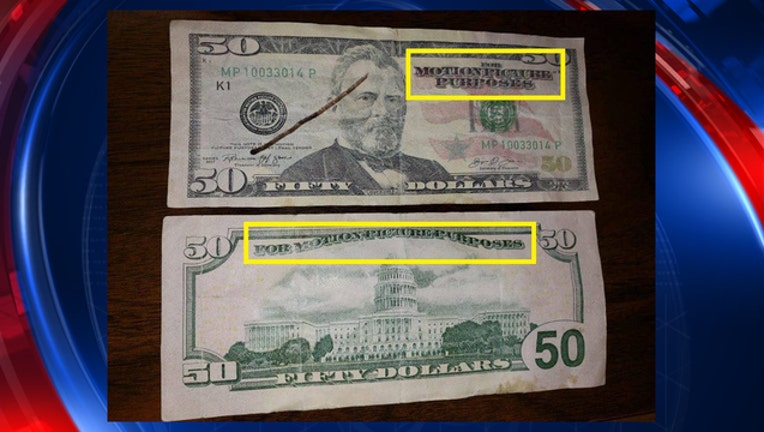 A North Texas sheriff's office is warning people about counterfeit cash circulating through the area.
The Parker County Sheriff's Office reports people are using fake bills at stores and businesses in Parker and Palo Pinto counties.
The $5, $10, $20, $50 and $100 bills look like real cash, but have the words "for motion picture purposes" printed clearly on the front.
But business employees say they didn't spot the markings until after transactions were complete.
Business owners are being told to carefully check customer's cash during sales and invest in counterfeit detection markers to avoid losses.