North Texas Army veteran surprised with new home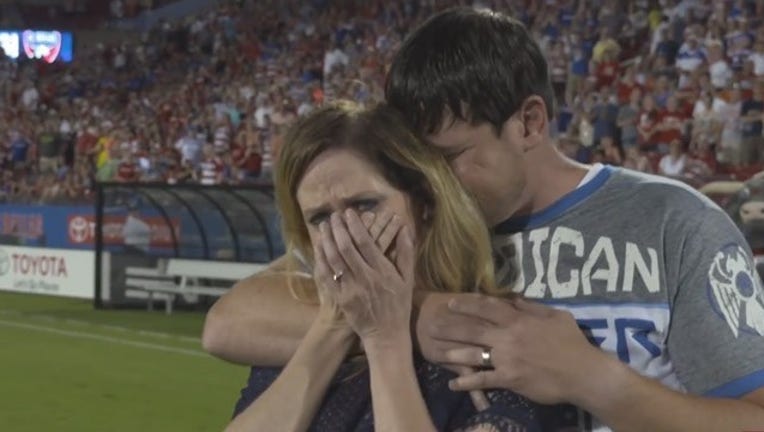 article
A North Texas veteran was awarded a brand new home at a surprise presentation on Independence Day.
Sgt. 1st Class Jerry Holcomb and his wife found out about their new house after Saturday's FC Dallas game in a ceremony on the field.
Holcomb and his wife were overcome with emotion when the reveal was made on the stadium's video boards.
"I'm at a loss for words," was all Holcomb was able to say in front of the crowd.
The house will be built by Operation Finally Home, a national non-profit that builds mortgage-free homes for combat wounded veterans. The Dallas Builders Association and local company Mishler Builders are also helping out.
The new home will be built in Rockwall.
Holcomb enlisted in 2001 and served 13 years in the US Army, which included three tours in Iraq and Afghanistan.
Holcomb received two Purple Hearts and two Bronze Stars for his actions in combat.