North Texans collecting supplies to send to Turkey after deadly earthquakes
DALLAS - Rescuers are working in freezing temperatures looking for survivors in the rubble of the deadly earthquake that hit Turkey and neighboring Syria.
The death has climbed to more than 7,200 people and is expected to rise with thousands still unaccounted for. The region also suffered widespread damage and more than 100 aftershocks.
Meanwhile, Turkish Airlines has offered to fly supplies from Dallas to Turkey for free. So the Turkish American Association of North Texas is working to gather as much as they can for the first flight scheduled for Thursday evening. 
With desperation mounting and temperatures falling below freezing in the quake zone, North Texans are doing all they can to speed relief supplies to Turkey.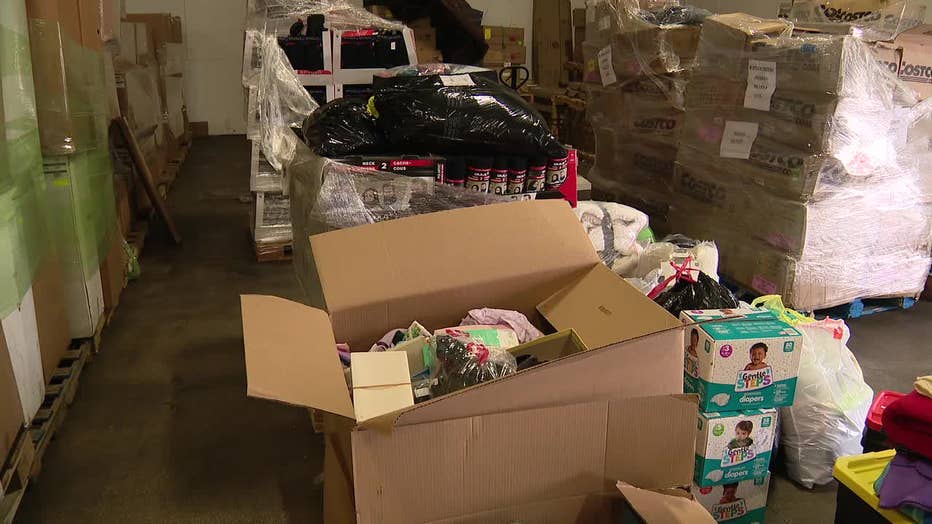 Erdal Sipahi leads TURANT.
"Turkish Airlines has graciously contacted all the Turkish American organizations to carry this cargo back to Turkey," he said. "First flight out of DFW will be Thursday night.       
Esh Selvi is the co-owner of Toros Outlet. He knew their Garland warehouse could make room for donations, and his business was able to donate several pallets of winter clothing.
"As a company, we provided a pallet of gloves, neck warmers, shoes for kids for winter," he said. "They don't have any house or clothes in the streets. That is why we need to help."
Selvi is hoping that more people will contribute for the first Thursday evening flight.
"We need a lot more for sure," he said.
Bahadir Koseli was born and raised in Dallas, but all of his extended family is near the epicenter in southern Turkey. 
"My cousin told me when it happened at 4:15 in the morning, they ran outside as fast as they could," he said. "Multiple buildings across the street, feet from them, there were 15-story buildings now flat on the ground."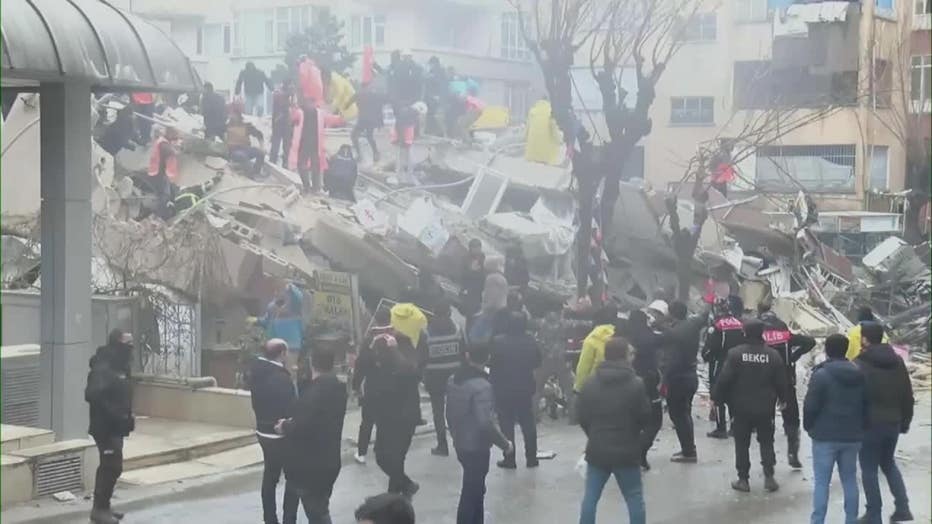 Koseli says all of the family members he's made contact with in Adana are physically okay, but they are among tens of thousands who are displaced.
"Unfortunately they are not able to go back into their homes. They are staying in tents where they can find them and really trying to stay warm in this winter weather," he said.
TURANT is accepting donations at three warehouse locations in Garland, Dallas, and Carrollton, and they will also receive deliveries there.
After this Thursday's flight, they are planning another flight for next week. 
Drop-Off Locations
Garland Warehouse – 2525 South Shiloh Road, Suite 200, Garland Texas
Monday – Friday 9:00AM – 10:00PM
Downtown Dallas – 3907 Elm St, Dallas, TX 75226
Monday – Friday 11AM – 2PM
Motif Tile Inc – 3235 Skylane Drive, Suite 125, Carrollton, TX 75006
Monday – Friday 10:00am – 6:00PM
NEW and UNUSED Winter Clothing for Adults and Children
Winter coats & raincoats
Winter boots, moon boots
Sweaters, pants
Winter gloves, and glove/hand warmers
Scarfs, beanies, socks, and underwear
Other Supplies
4 person tents & cots
Winter blankets, thermal blankets
Thermos and insulated water bottles
Sleeping bags
Flashlights and appropriate batteries
Food and other Items
Canned vegetables in cases or boxes
Nonperishable foods & MREs – Meals Ready to Eat
Baby Foods, baby formula, baby bottles
Baby Diapers
Health Products, Personal Items
Personal cleaning supplies, soft soap, toothpaste & toothbrush
Female hygiene products
First Aid Kits
Over the Counter Pain Medication, Tylenol, Advil
Band-Aids – Medium and Large gauze pads
Monetary Donations
Ahbap platform | https://ahbap.org/
AKUT Search and Rescue Donation | AKUT Search and Rescue Association | Turkish USAR Team 
Bridge to Turkey Foundation BTF Disaster Relief Programs | Bridge to Türkiye Fund (bridgetoturkiye.org)